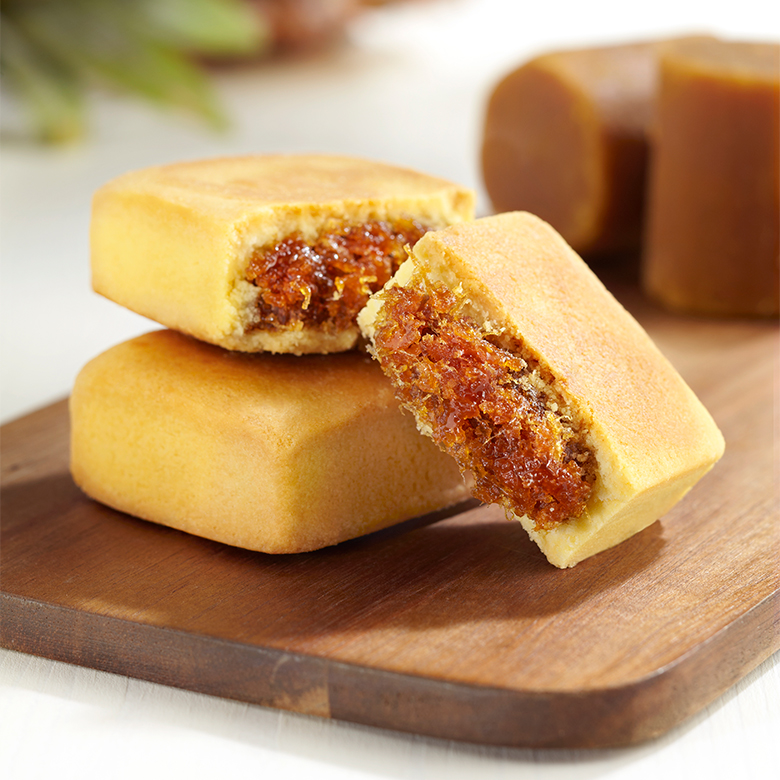 Gula Melaka Pineapple Pastry

椰糖旺梨饼
Golden brown pastry with gula melaka and premium pineapple filling is irresistibly fragrant.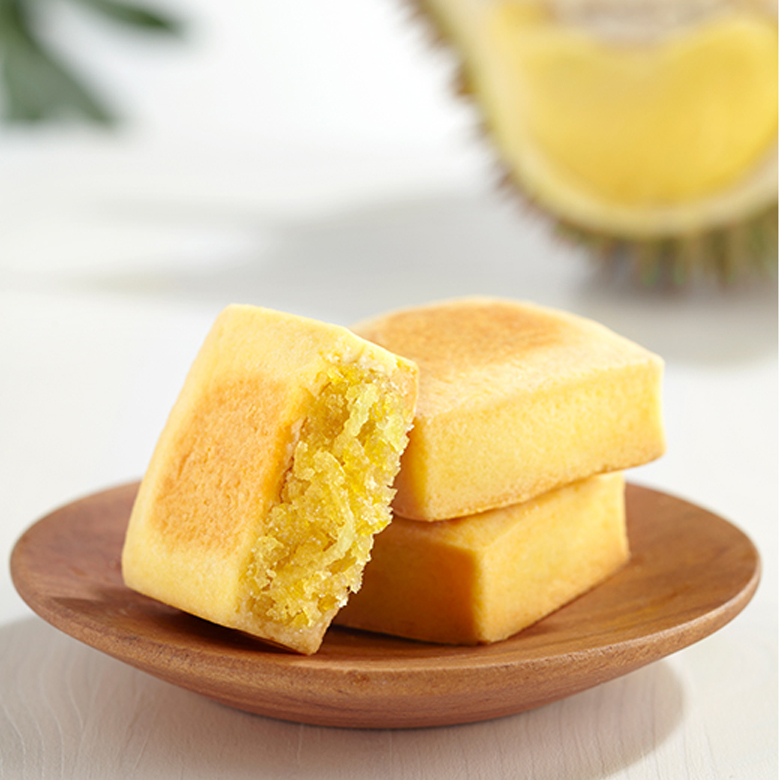 Durian Pastry

榴梿饼
The king of fruits, durian - is used to create this flavourful filling, offering a truly unique taste experience.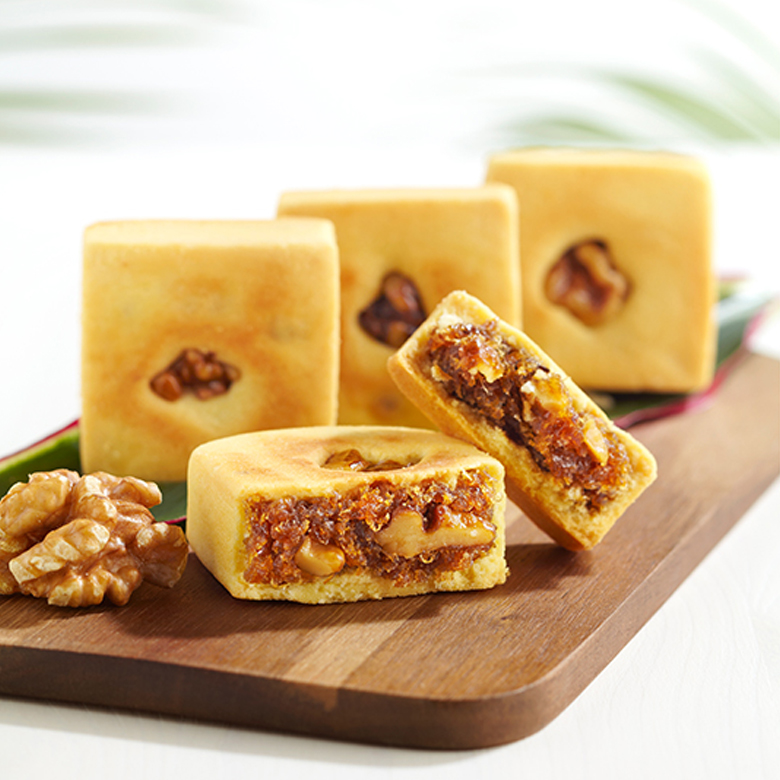 Walnut Pineapple Pastry

核桃饼
The addition of walnuts to the pineapple filling gives an extra crunch to the sweet delight.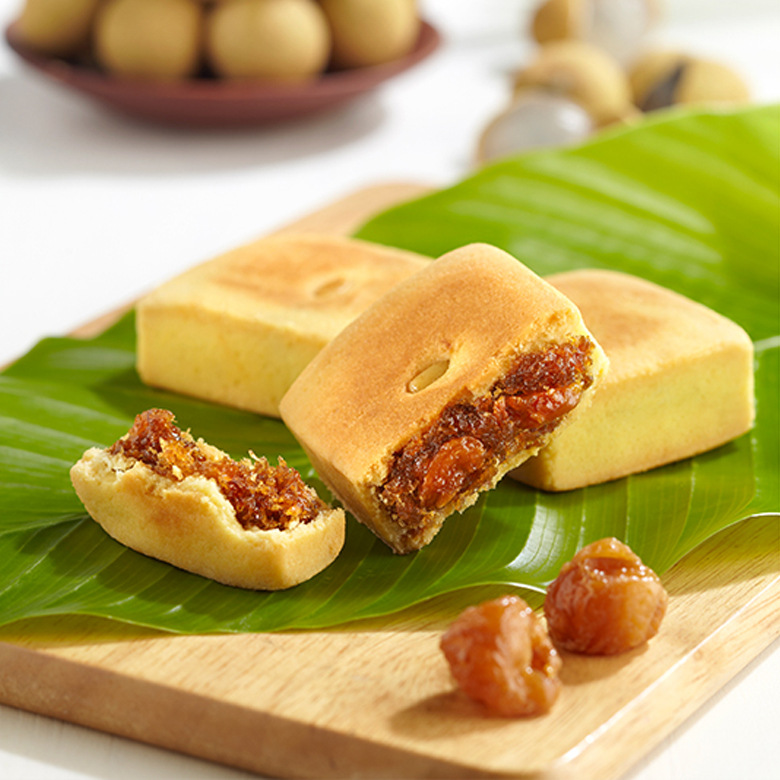 Longan Pineapple Pastry

龙眼饼
The flavourful pineapple filling is enhanced with the subtle sweetness of dried longan.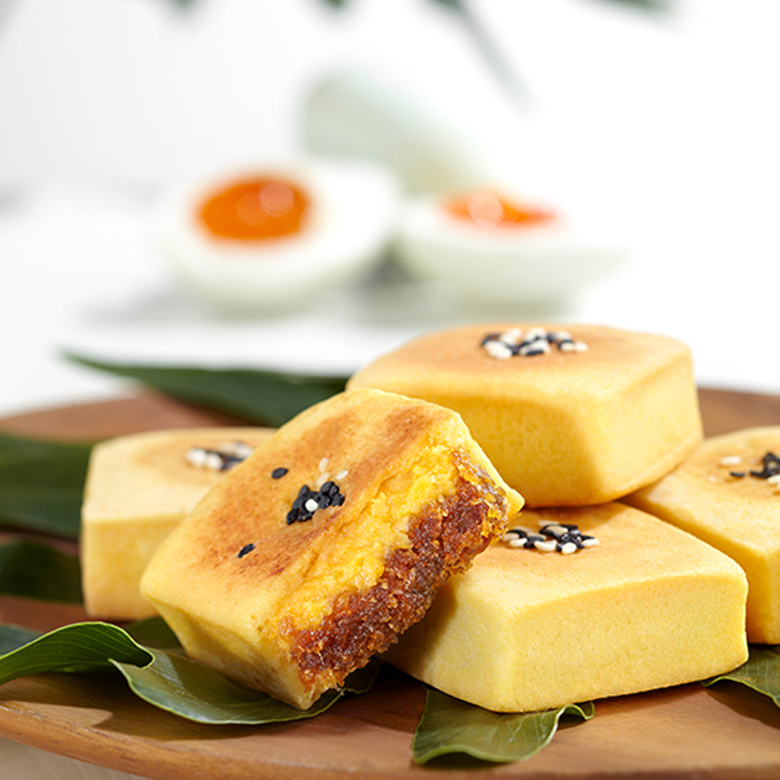 Pineapple & Salted Egg Pastry

凤凰饼
The perfect pairing of salted egg yolk and pineapple filling creates a sweet and savoury treat.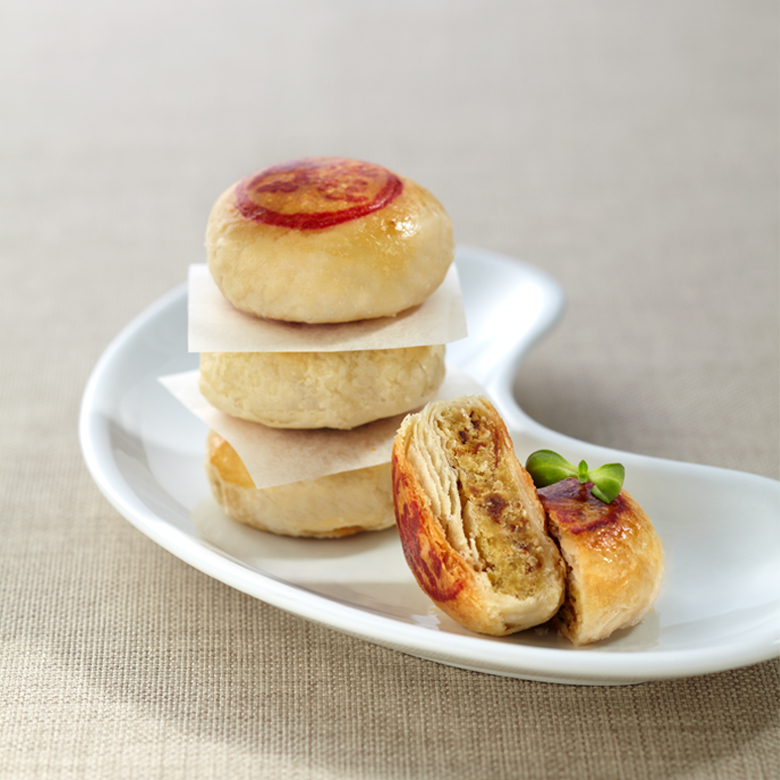 Traditional Salty
Tau Sar Piah

传统咸豆沙饼
One of our most popular pastries featuring the classic blend of mung bean paste, shallots and white sesame.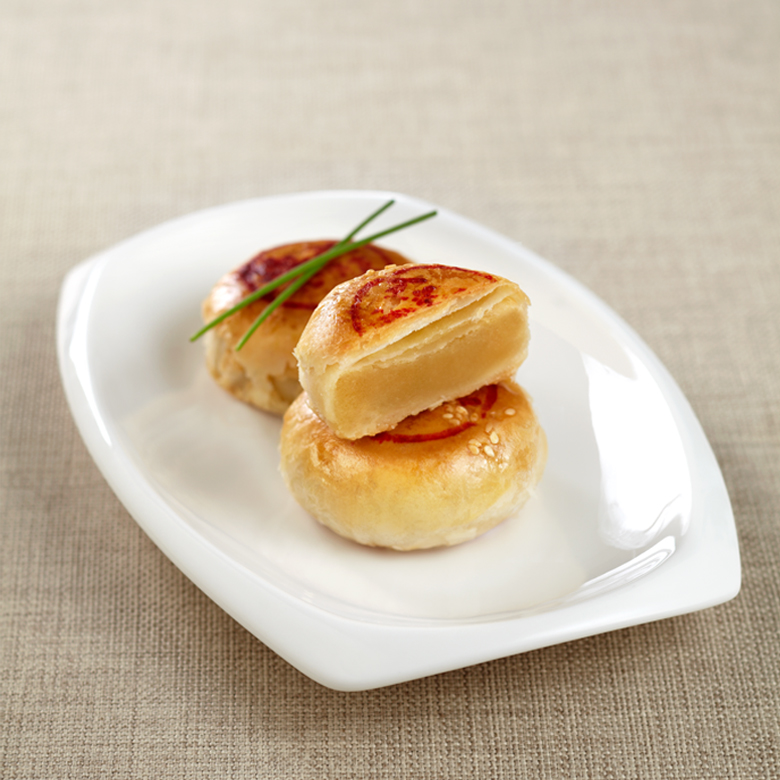 Traditional Sweet
Tau Sar Piah

传统甜豆沙饼
Fragrant and smooth sweet mung bean filling is wrapped in perfect flaky pastry.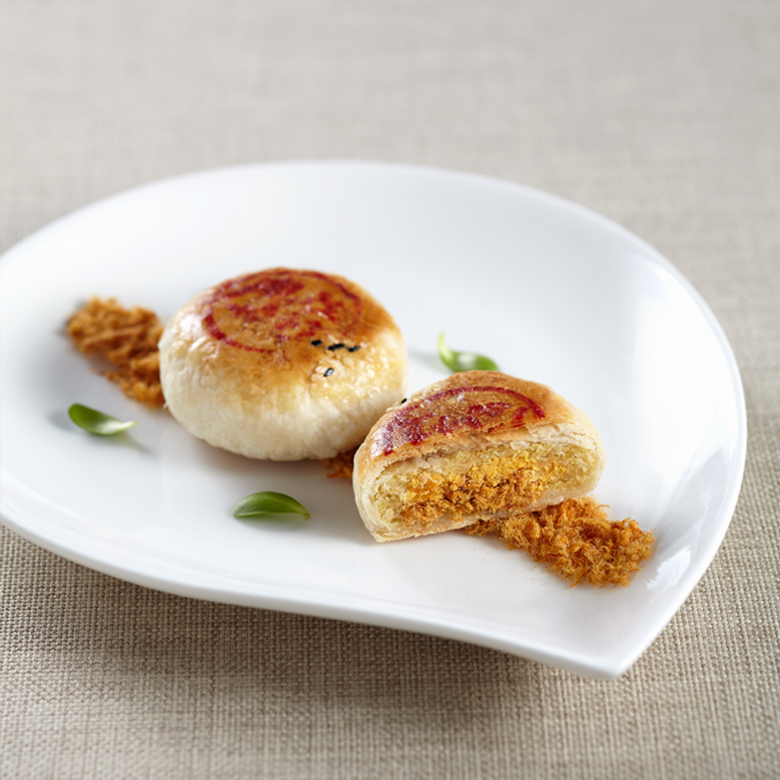 Yuan Yang (Salty)

鸳鸯 - 咸
A savoury treat of salty mung bean paste with spicy pork floss, shallots and salted egg yolk.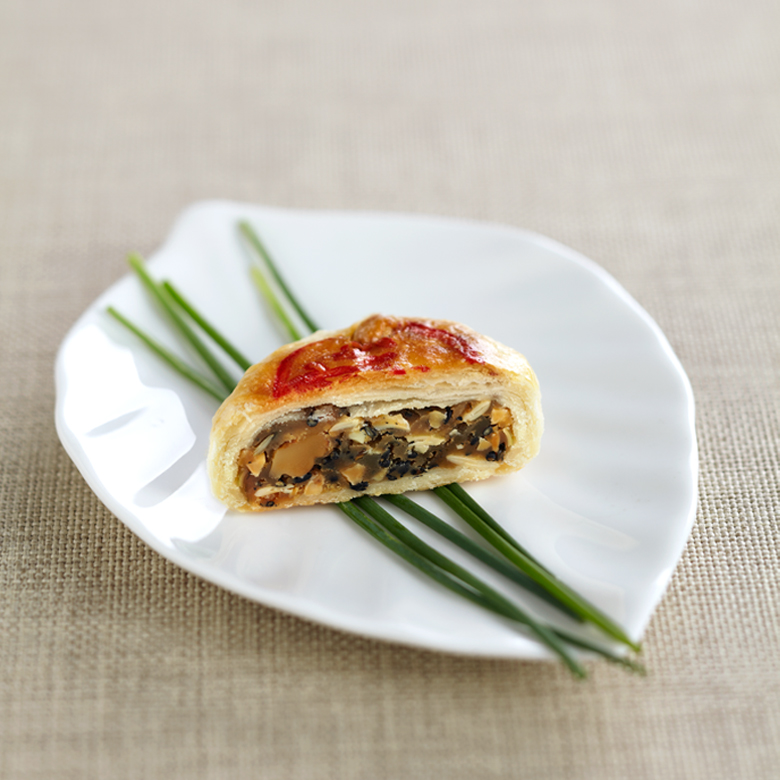 Assorted Nuts Lotus

果仁莲蓉
Pumpkin seeds, lotus seeds, almonds, walnuts and white sesame come together for a fragrant crunch in every bite.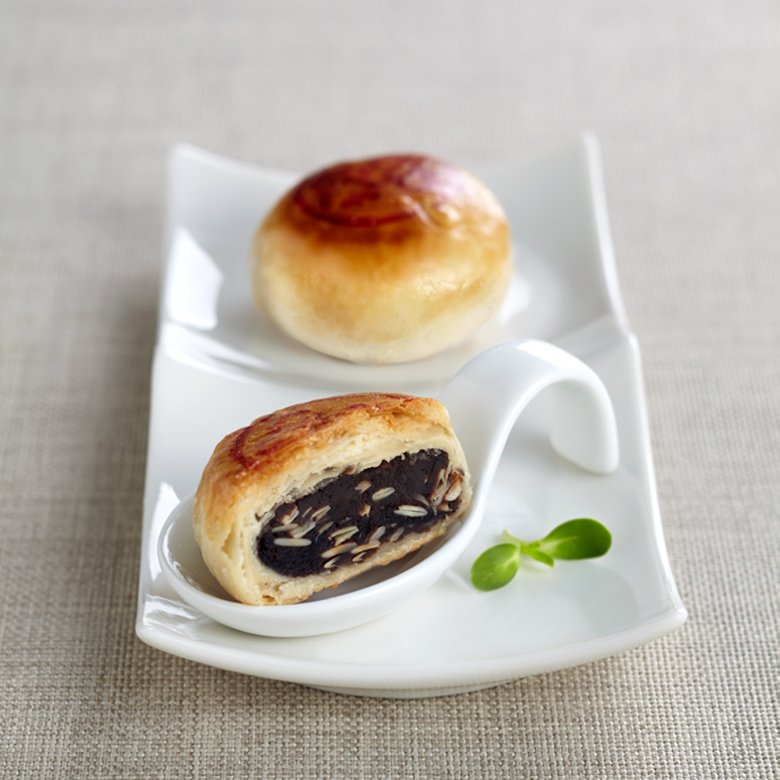 Melon Seed Red Bean

传统甜豆沙饼
Smooth red bean paste with crunchy melon seeds makes this pastry a tasty sweet treat.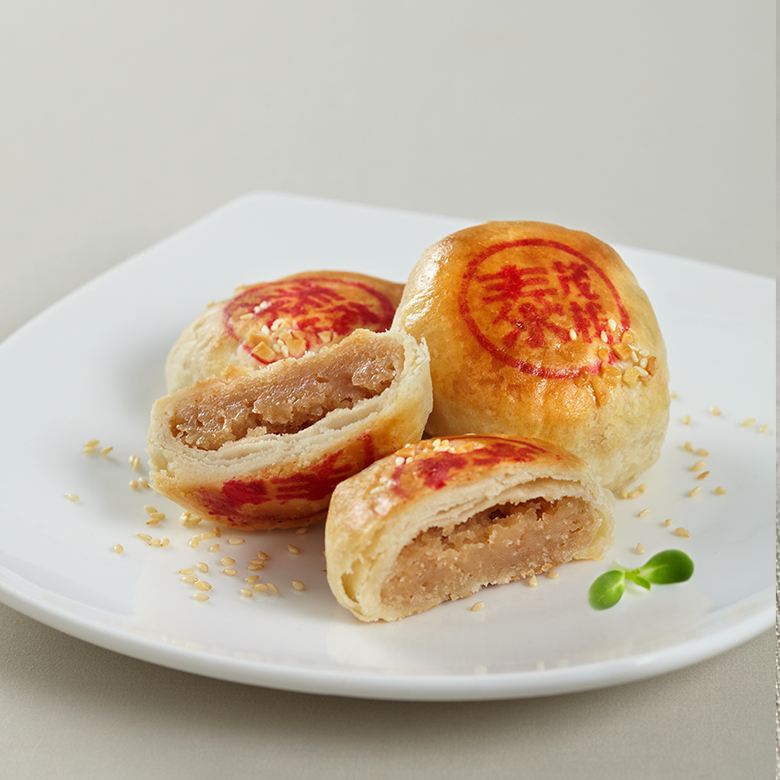 Teochew Yam

潮州芋泥
A yam lover's dream of creamy yam paste in light flaky layers of pastry.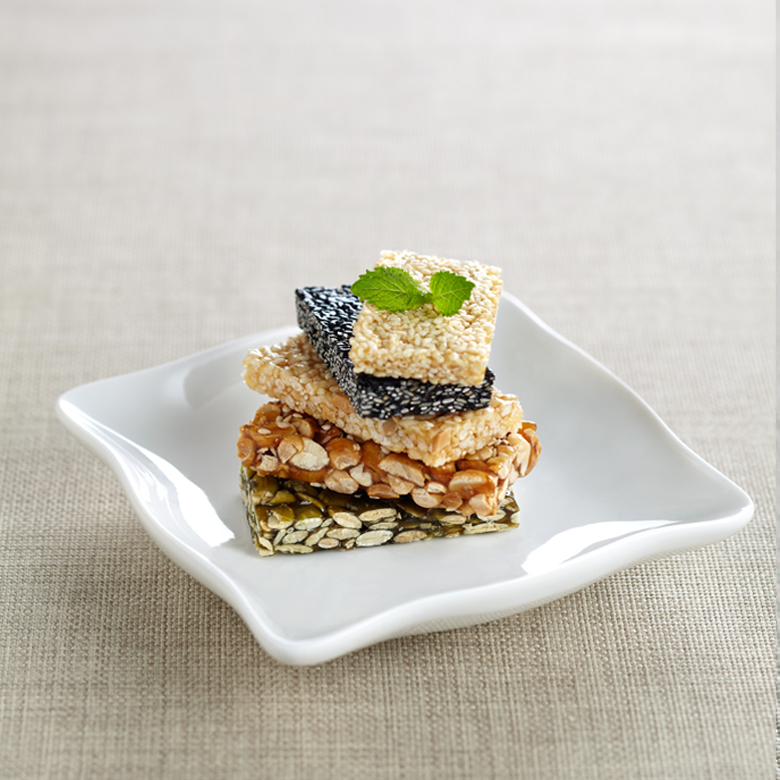 Assorted Crisps

综合糖酥
A crunchy and chewy snack of maltose crisps. Available in white sesame, black sesame, peanut & rice, peanut or pumpkin & matcha flavour.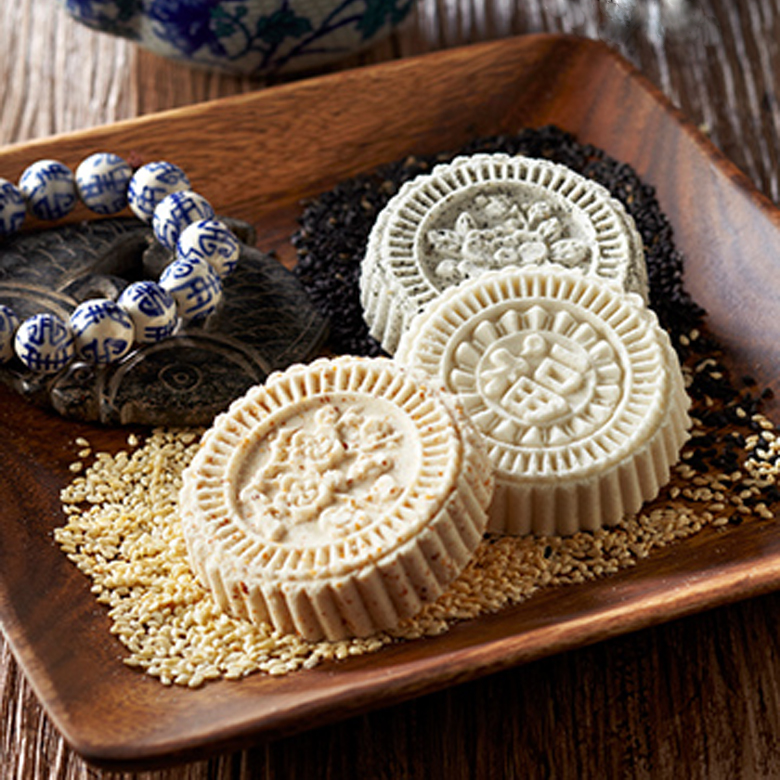 Snow Cake

云片糕
Indulge in this traditional handmade pastry's soft, crumbly texture and pleasant sweetness.