Promotion
Mooncake vouchers are great as gifts for friends and family as recipients could redeem for the freshly made mooncakes at a later date with ease and convenience. For more information, please click here.
Free delivery to one location with min. $600 purchase
Click here to download order form for bulk purchase of mooncake.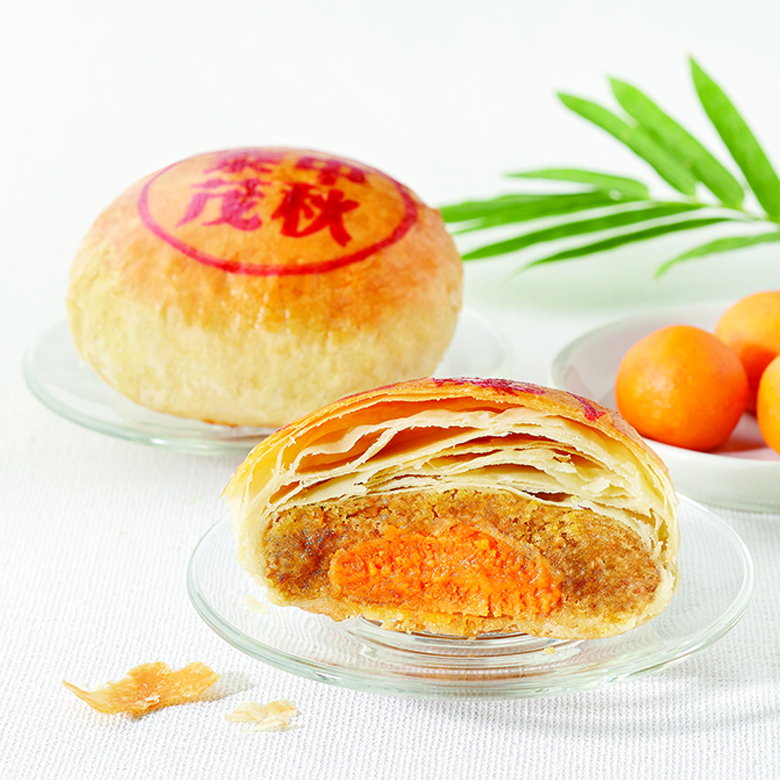 咸豆沙蛋黄
Salty Tau Sar with Salted Egg Yolk
咸蛋黄配上咸豆沙,打造出香浓的传统口味。
Salted egg yolk with salty mung bean filling makes for a fragrant and satisfying delight.
瓜子甜豆沙
Sweet Tau Sar with Melon Seeds
甜豆沙与瓜子的完美组合,馅细味美。
Sweet mung bean filling with crunchy melon seeds, smooth and fragrant.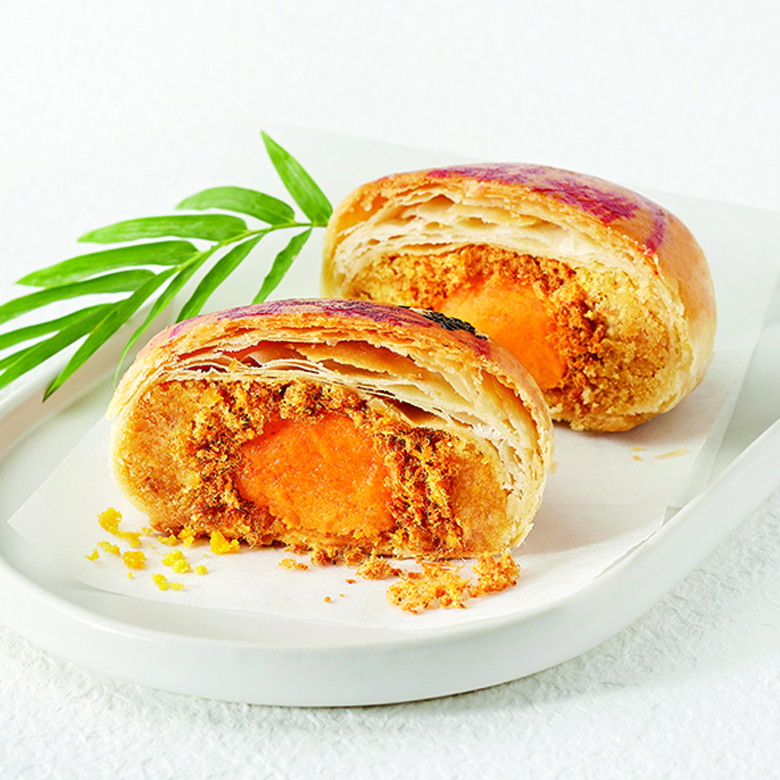 鸳鸯蛋黄
Yuan Yang with Salted Egg Yolk
辣味肉松与咸蛋黄为咸豆沙增添了美味的层次感。
The combination of spicy pork floss, salted egg yolk and savoury mung bean creates a tantalising treat.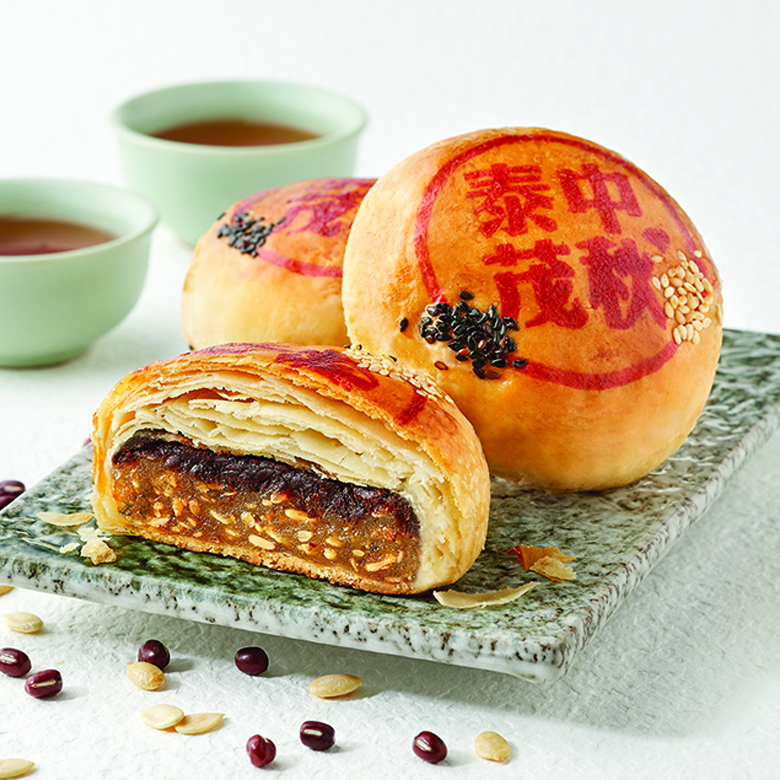 潮州双拼
Teochew Double Delight
冬瓜、瓜子、柑橘皮、白芝麻和糯米粉特制的水晶 馅搭配红豆沙,芳香溢满。
Delight in a unique combination of red bean paste and a "crystal" filling of winter melon, melon seeds, citrus strips, white sesame seeds and glutinous rice flour.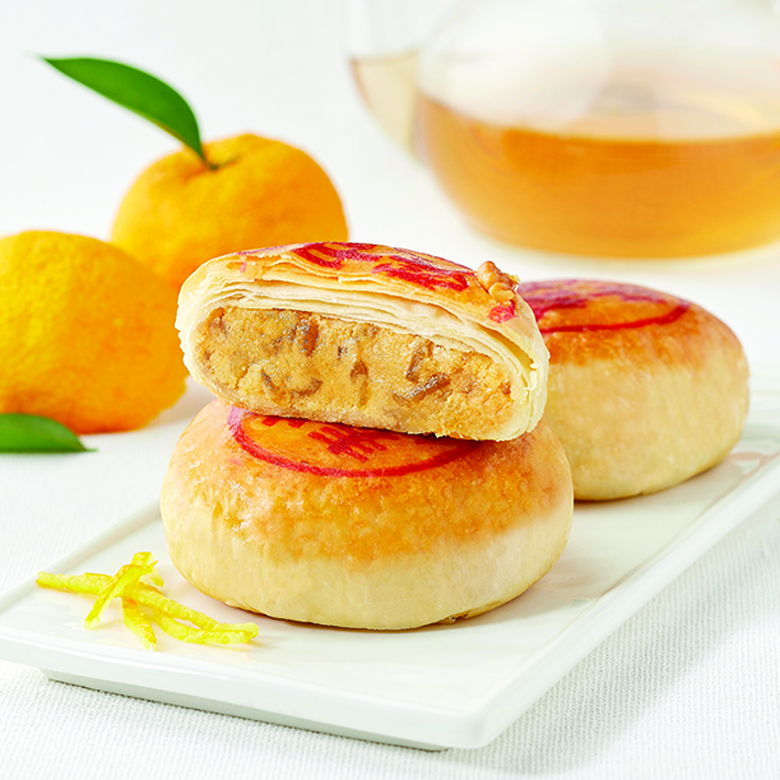 香奶柚子
Milky Yuzu
蜜汁柚子为顺滑的奶酥甜豆沙内馅增添清爽果香。
A refreshing citrus touch of honey yuzu to the aromatic blend of milky sweet tau sar filling.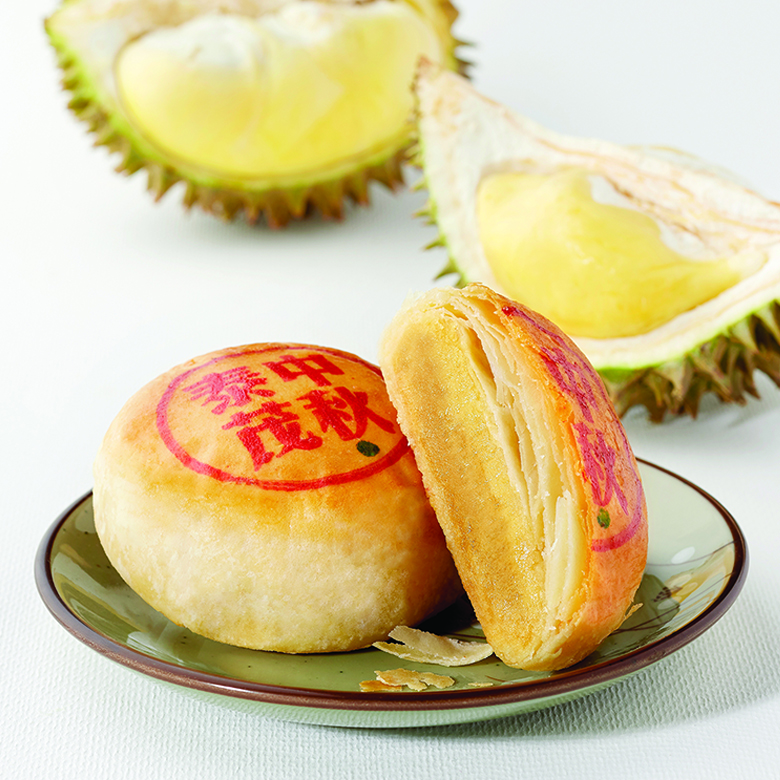 猫山王榴梿
Mao Shan Wang Durian
香郁的猫山王榴梿与豆沙相得益彰,顺滑可口。
An enticing treat of premium Mao Shan Wang durian-infused mung bean paste in our signature flaky pastry.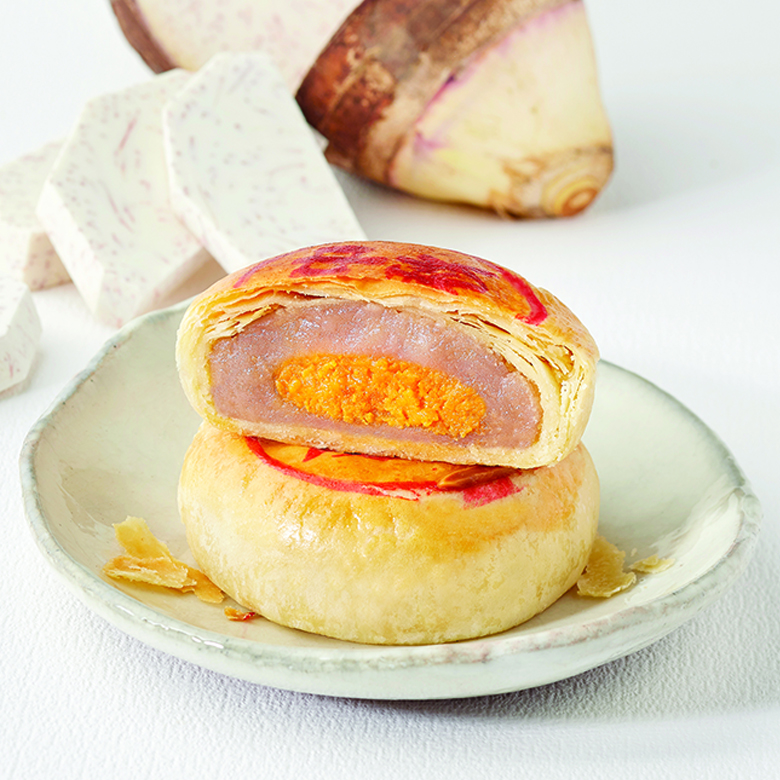 芋泥蛋黄
Yam with Salted Egg Yolk
精选芋泥馅配搭咸蛋黄,甜咸交融,口感绝佳。
An irresistible blend of sweet and savoury goodness, combining quality yam paste and salted egg yolk.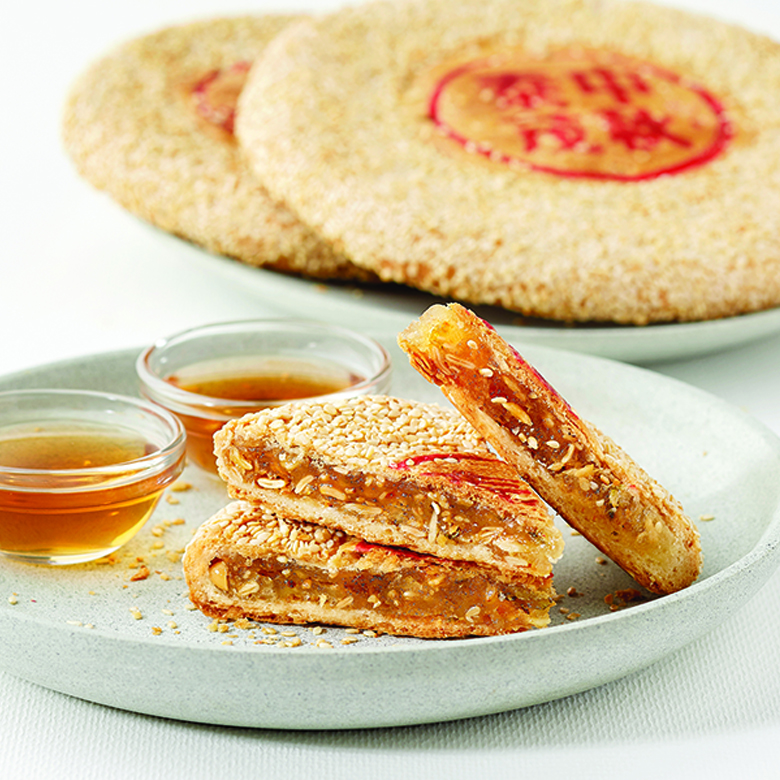 潮州月饼
Teochew Mooncake
由麦芽糖、白芝麻、柑橘皮和五香粉制成的传统潮州秘方,献上怀旧的精典美味。
A traditional Teochew recipe of maltose, white sesame seeds, citrus strips and five-spice powder that offers a unique taste experience of yesteryear.