Promotions
Limited Time Offer for Pre-Sale of Mooncakes:
$4 off each mooncake voucher (U.P. $33.80) with min. purchase of 5pcs + Free $4 discount vouchers in each box (valid till 31 July 2019)
Mooncake vouchers can be purchased in advanced to provide purchasers/recipients the flexibility to choose their favourite mooncake flavours and to redeem it at their preferred availability (or on closer date to Mid-Autumn Festival)
Free delivery to one location with min. $600 purchase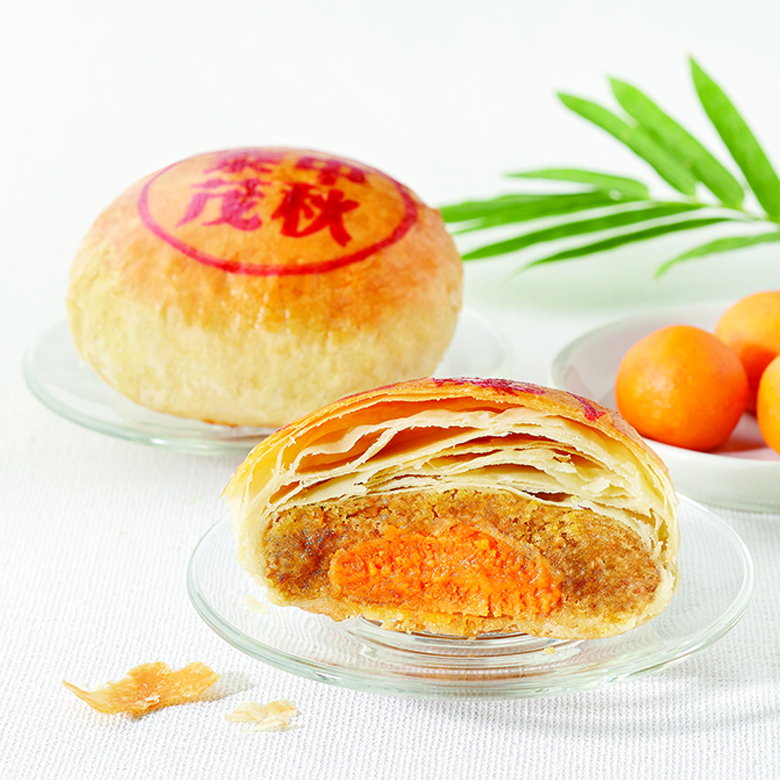 咸豆沙蛋黄
Salty Tau Sar with Salted Egg Yolk
咸蛋黄配上咸豆沙,打造出香浓的传统口味。
Salted egg yolk with salty mung bean filling makes for a fragrant and satisfying delight.
瓜子甜豆沙
Sweet Tau Sar with Melon Seeds
甜豆沙与瓜子的完美组合,馅细味美。
Sweet mung bean filling with crunchy melon seeds, smooth and fragrant.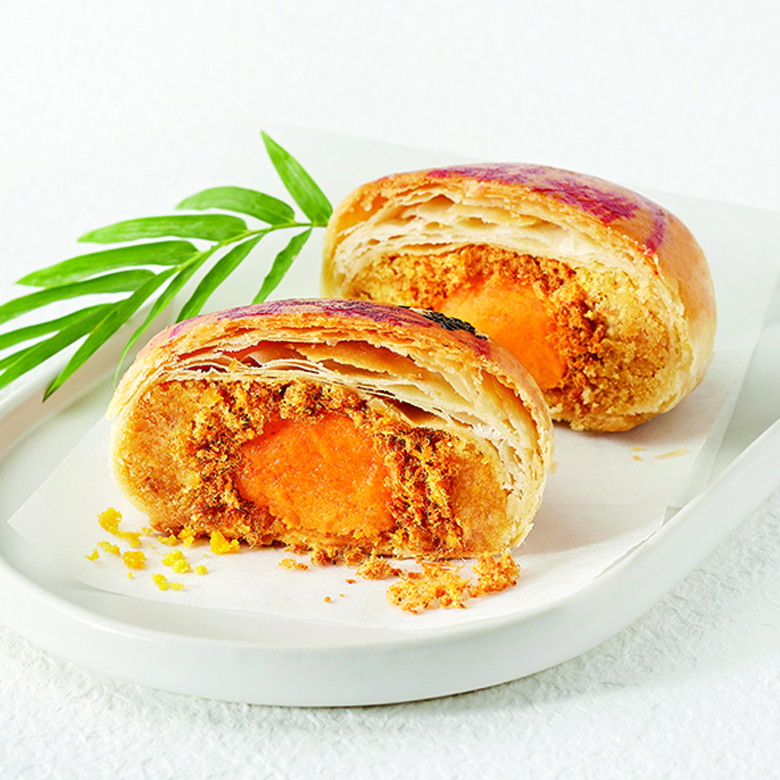 鸳鸯蛋黄
Yuan Yang with Salted Egg Yolk
辣味肉松与咸蛋黄为咸豆沙增添了美味的层次感。
The combination of spicy pork floss, salted egg yolk and savoury mung bean creates a tantalising treat.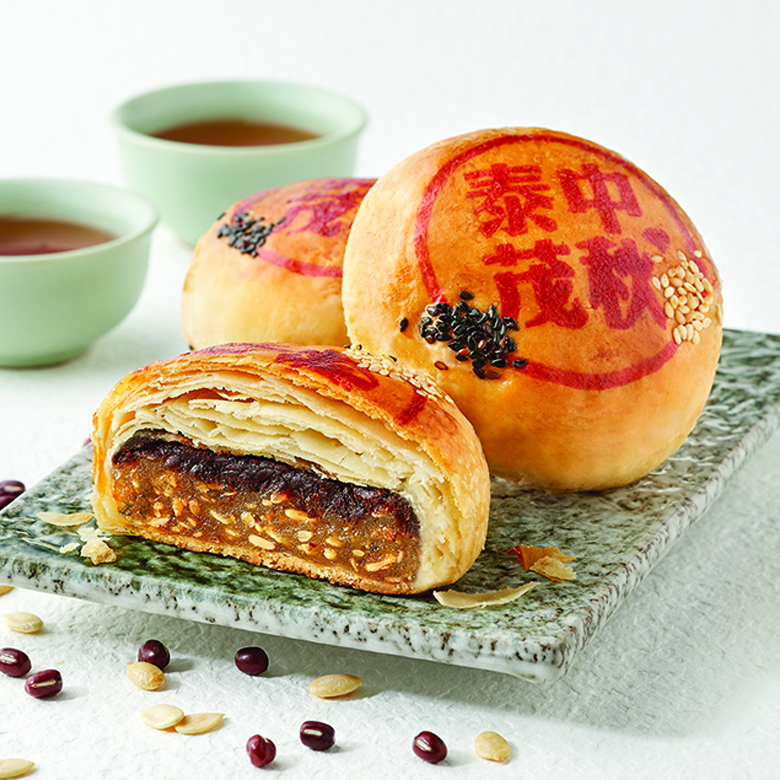 潮州双拼
Teochew Double Delight
冬瓜、瓜子、柑橘皮、白芝麻和糯米粉特制的水晶 馅搭配红豆沙,芳香溢满。
Delight in a unique combination of red bean paste and a "crystal" filling of winter melon, melon seeds, citrus strips, white sesame seeds and glutinous rice flour.