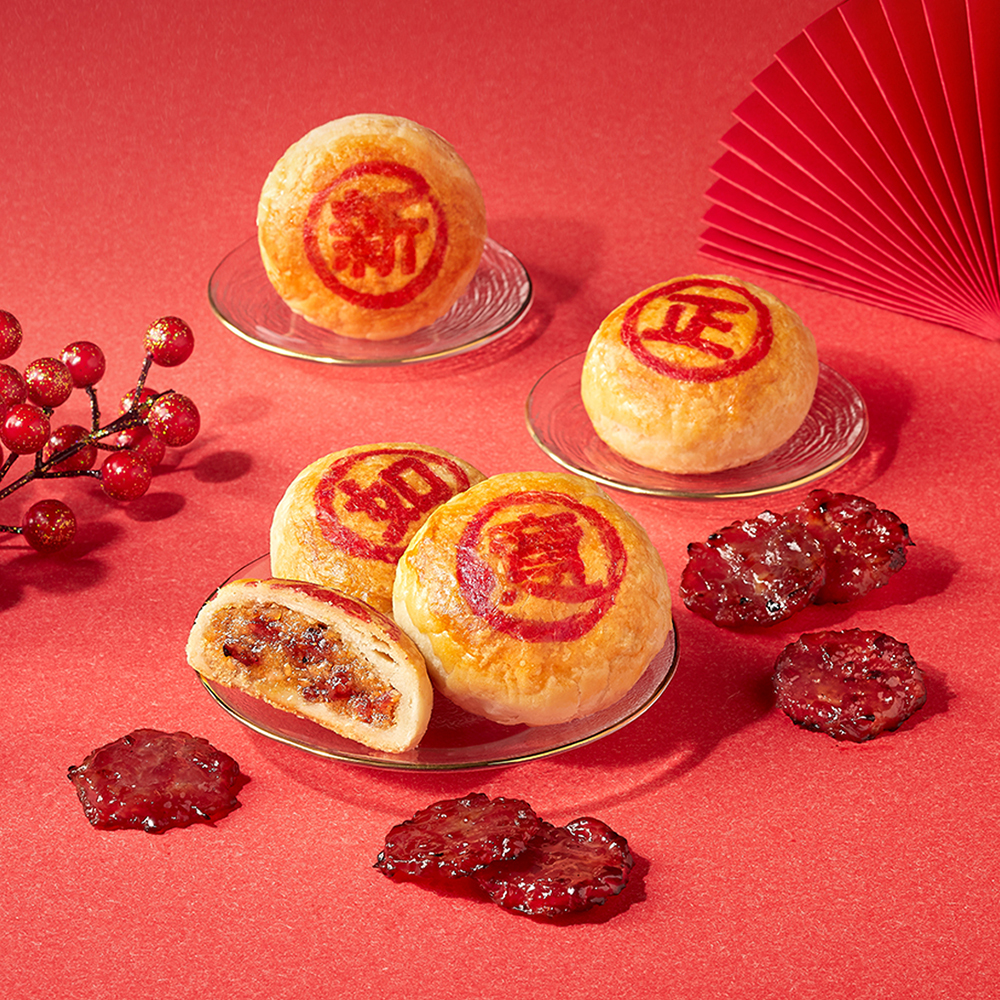 Bak Kwa Tau Sar Piah
金钱肉干饼
Savoury diced barbeque pork is added to our signature Salty Tau Sar Piah..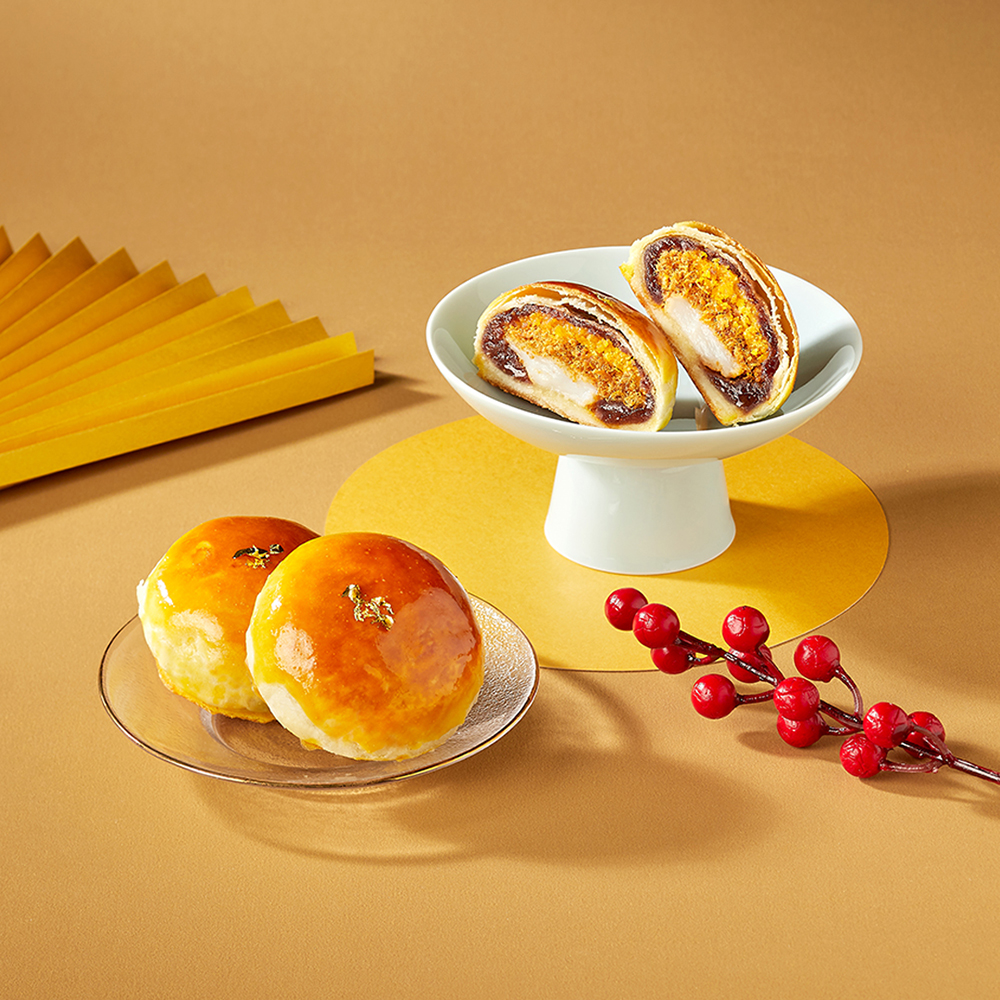 Golden Joy
四点金
Perfect combination of sweet red bean paste, chewy mochi, spicy pork floss and salted egg yolk.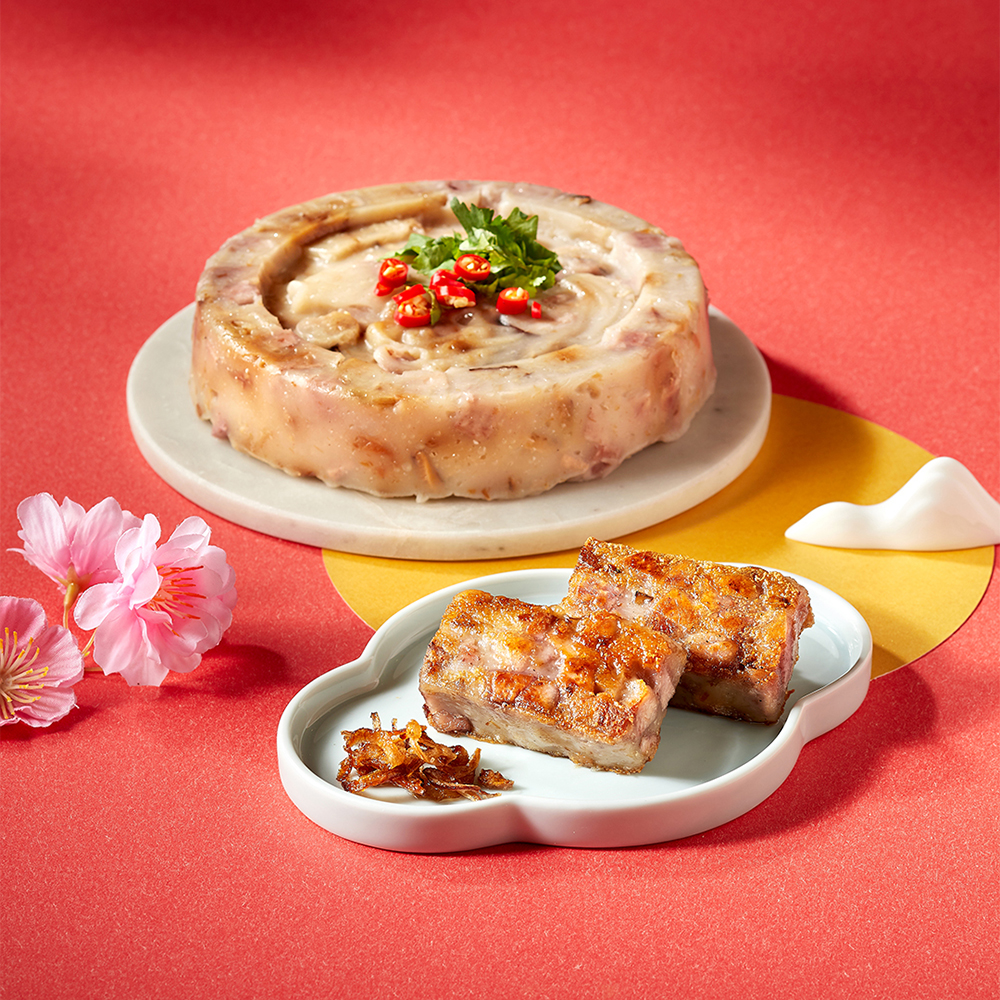 Fortune Yam
香芋贺年
The delicious Yam Cake is filled with dried shitake mushrooms, peanuts, turnip, minced pork and dried shrimps.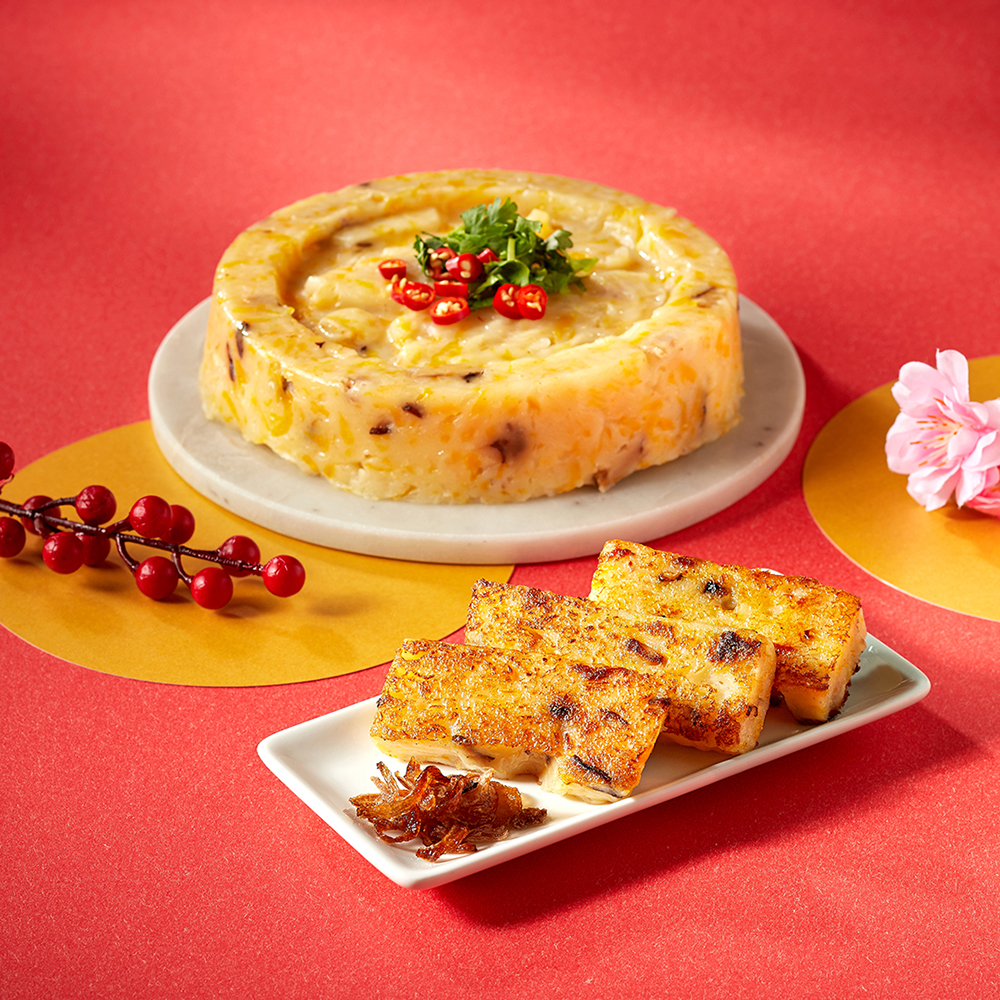 Prosperity Pumpkin

金玉满堂
Golden Pumpkin Cake made with fresh pumpkin slices, dried shiitake mushrooms, streaky bacon and dried shrimp makes it a perfect new year snack. Toppings: Chinese Coriander, Chilli Padi, Fried Shallot Oil.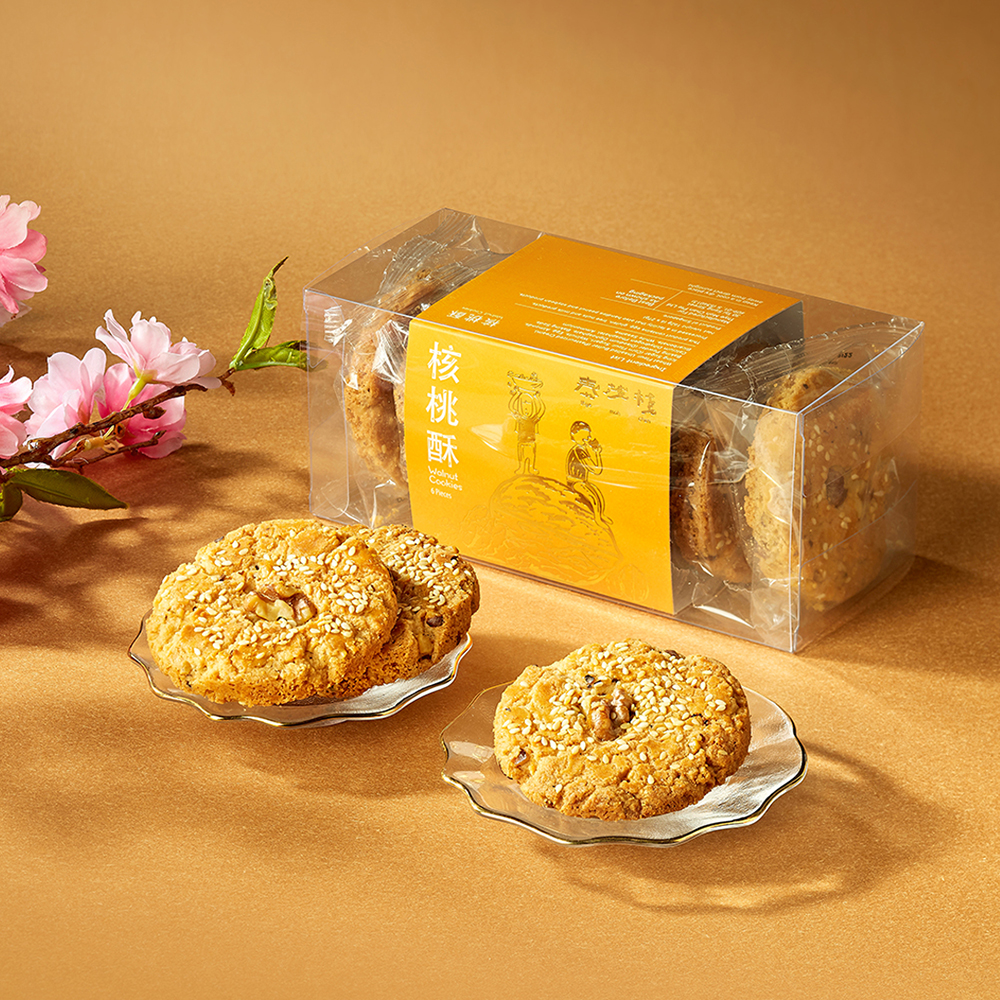 Walnut Cookie
核桃酥
Fragrant walnut cookie topped with crunchy walnut and white sesame seeds. .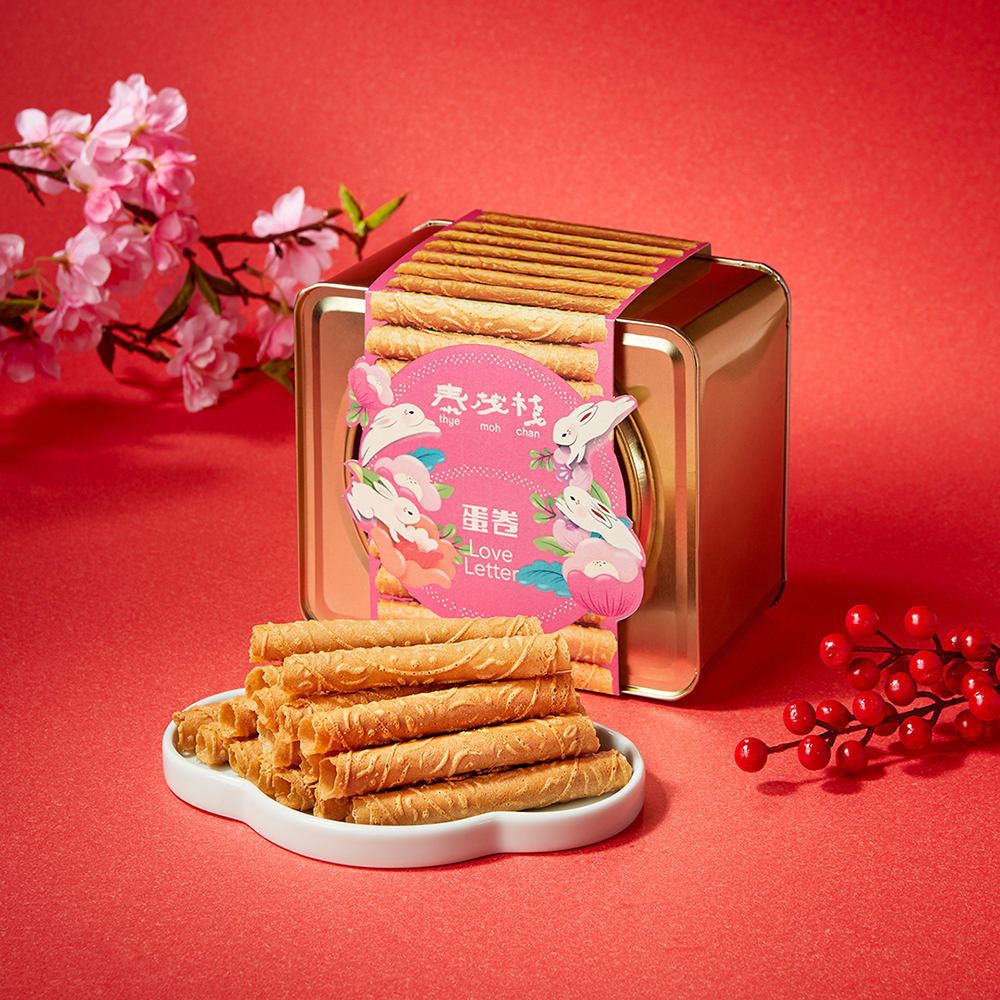 Love Letter

蛋卷
Crispy, delectable love letters with a strong coconut fragrance, definitely a must-have for Chinese New Year.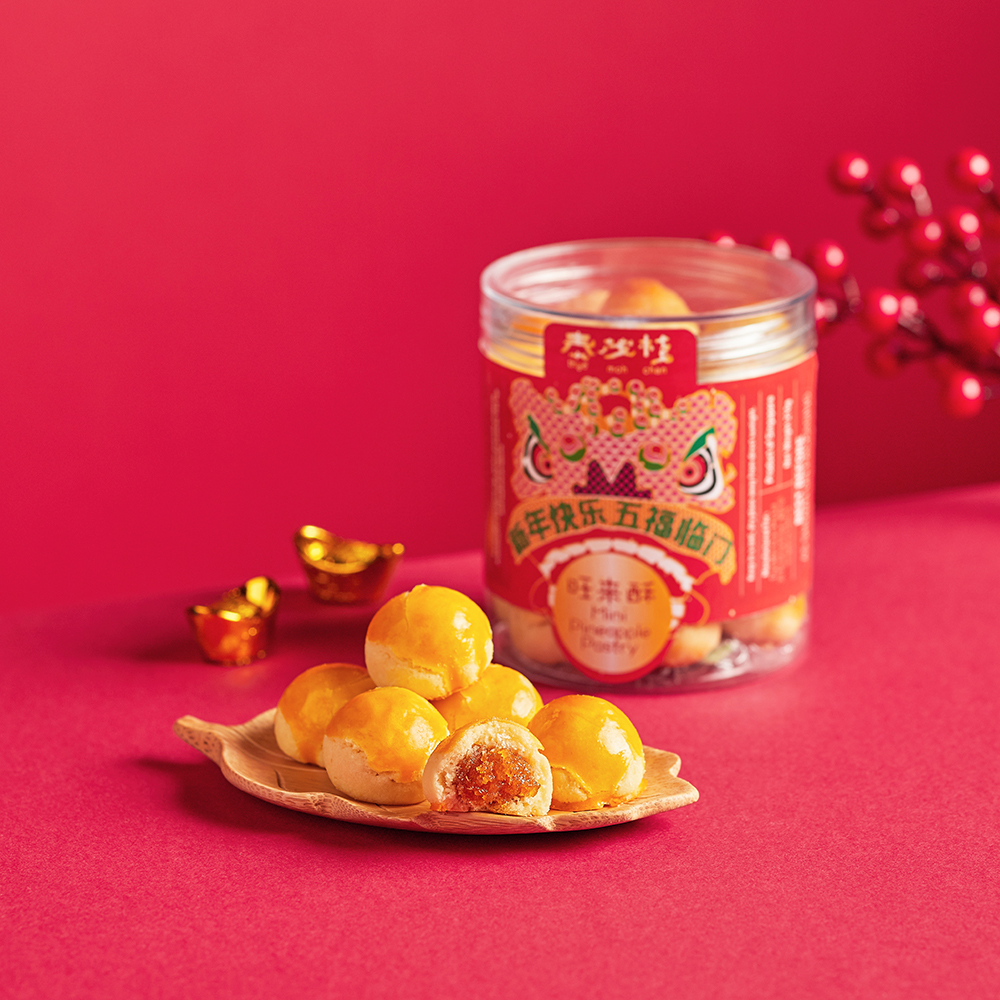 Mini Pineapple Pastry
旺来酥
The bite size golden brown pastry with gula melaka-infused premium pineapple filling is irresistibly fragrant.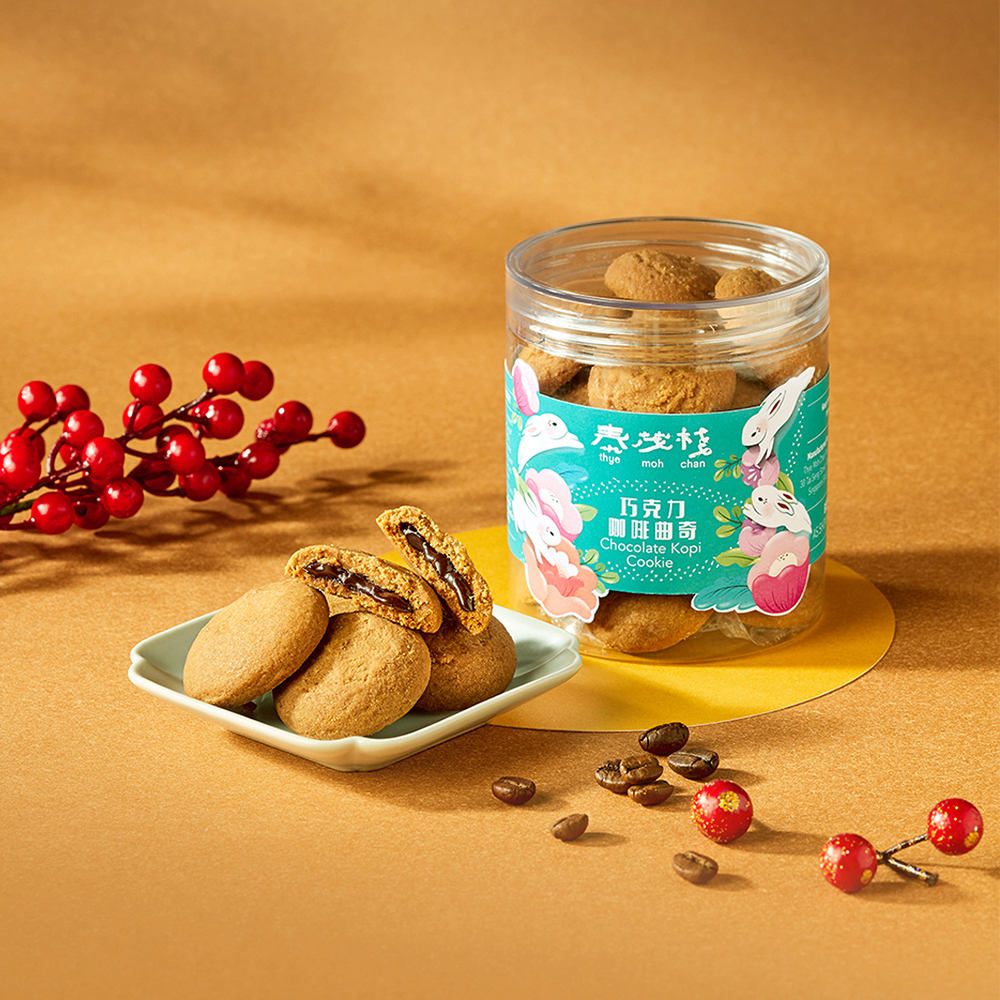 Chocolate Kopi Cookie
巧克力咖啡曲奇
Fragrant kopi cookie stuffed with a chocolate center melts in your mouth.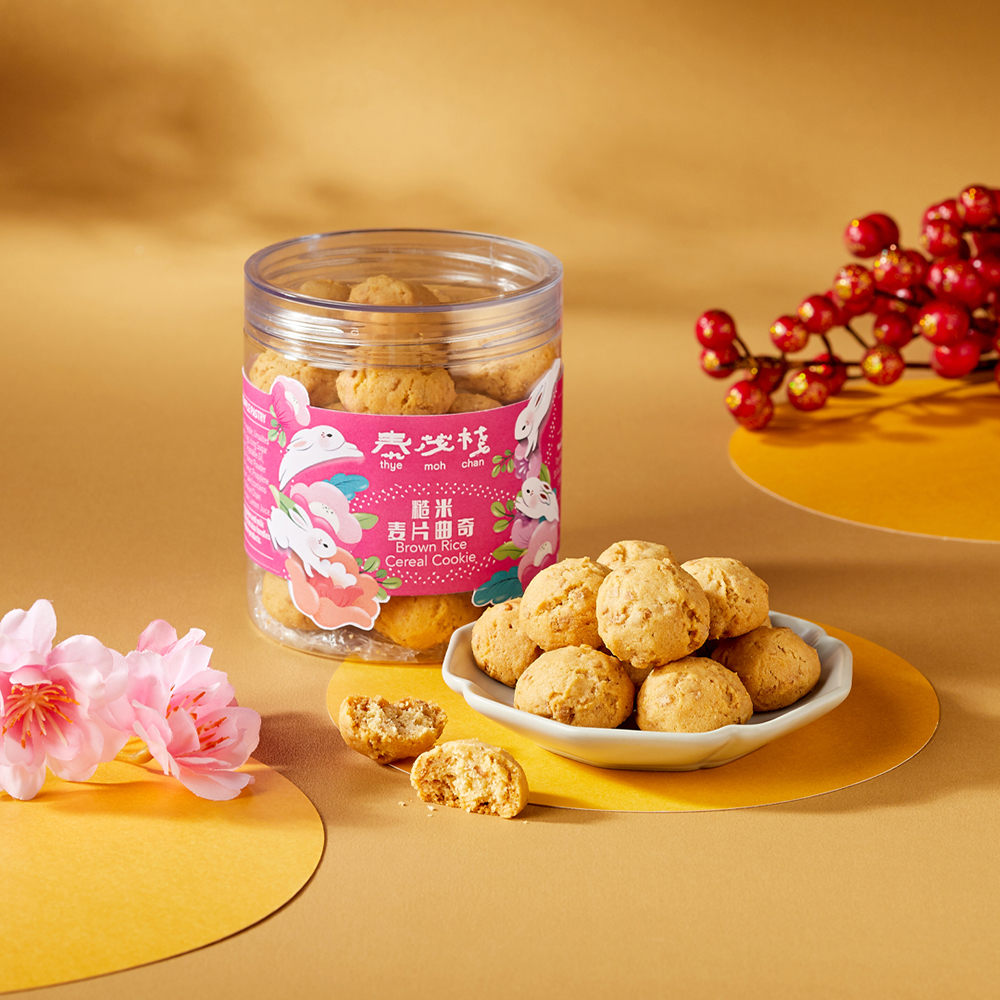 Brown Rice Cereal Cookie
糙米麦片曲奇
The buttery brown rice cereal cookie is worth every bite.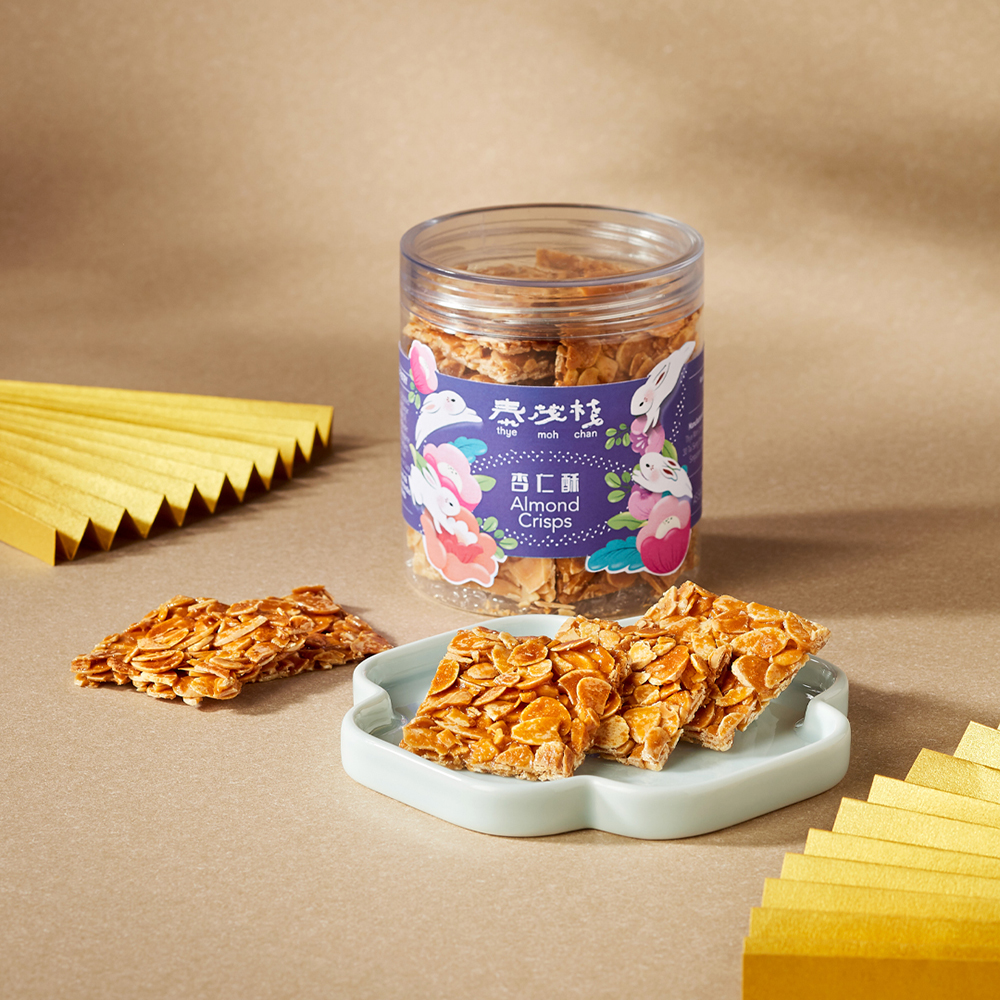 Almond Crisps
杏仁酥
The crispy almond crisps are addictively delicious.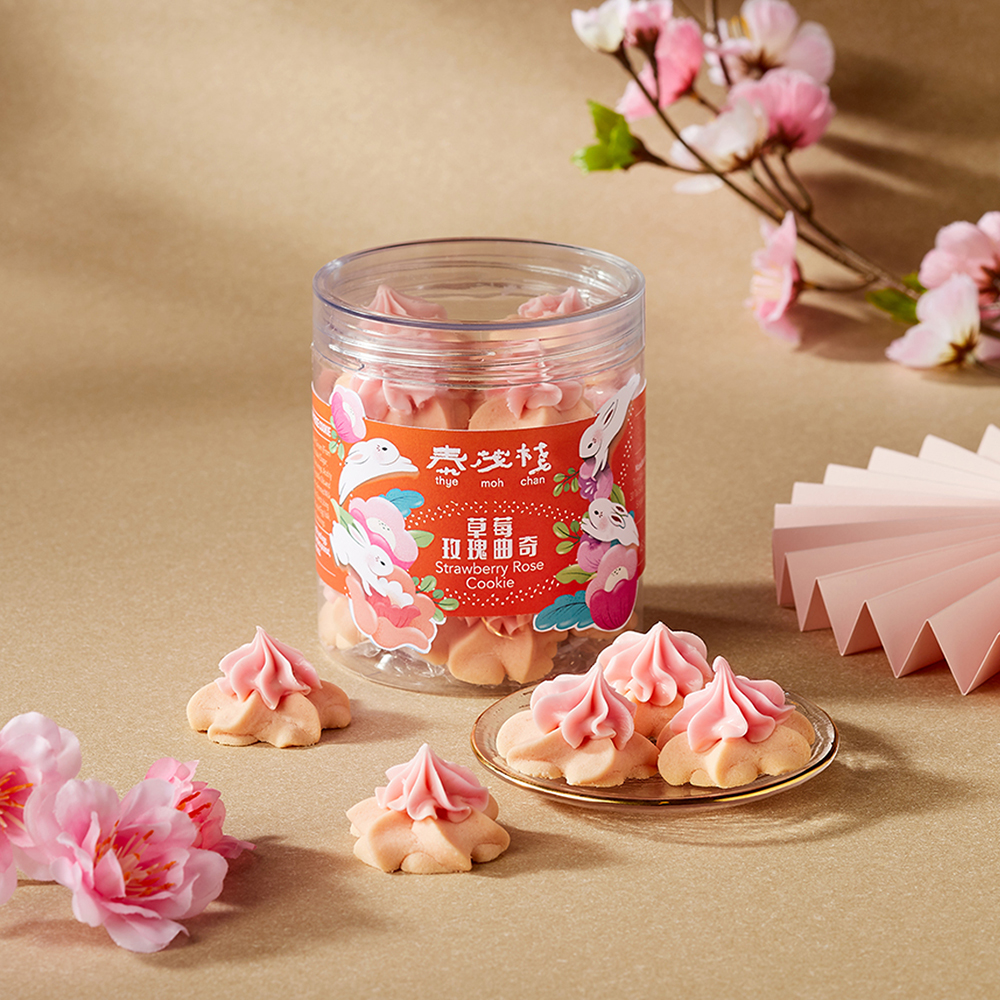 Strawberry Rose Cookie
草莓玫瑰曲奇
Rose butter cookies topped with strawberry chocolate brings you the sweetest New Year.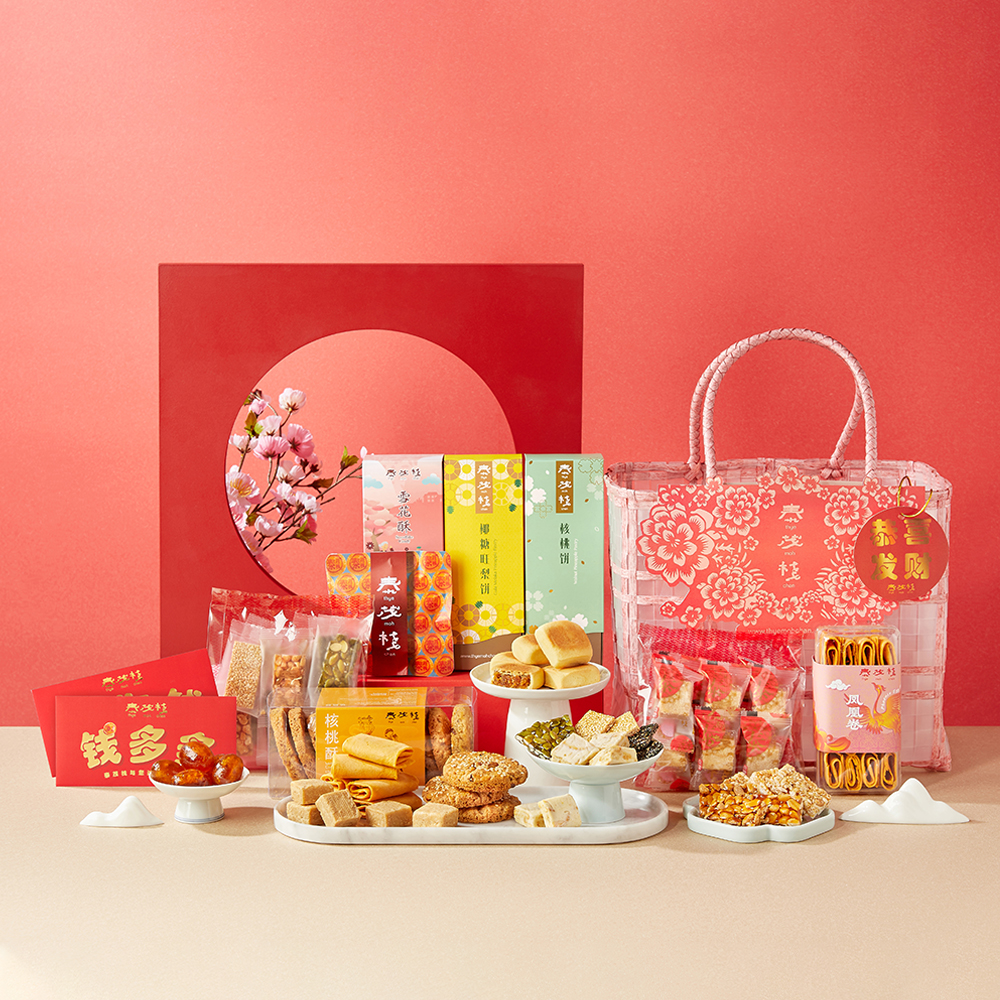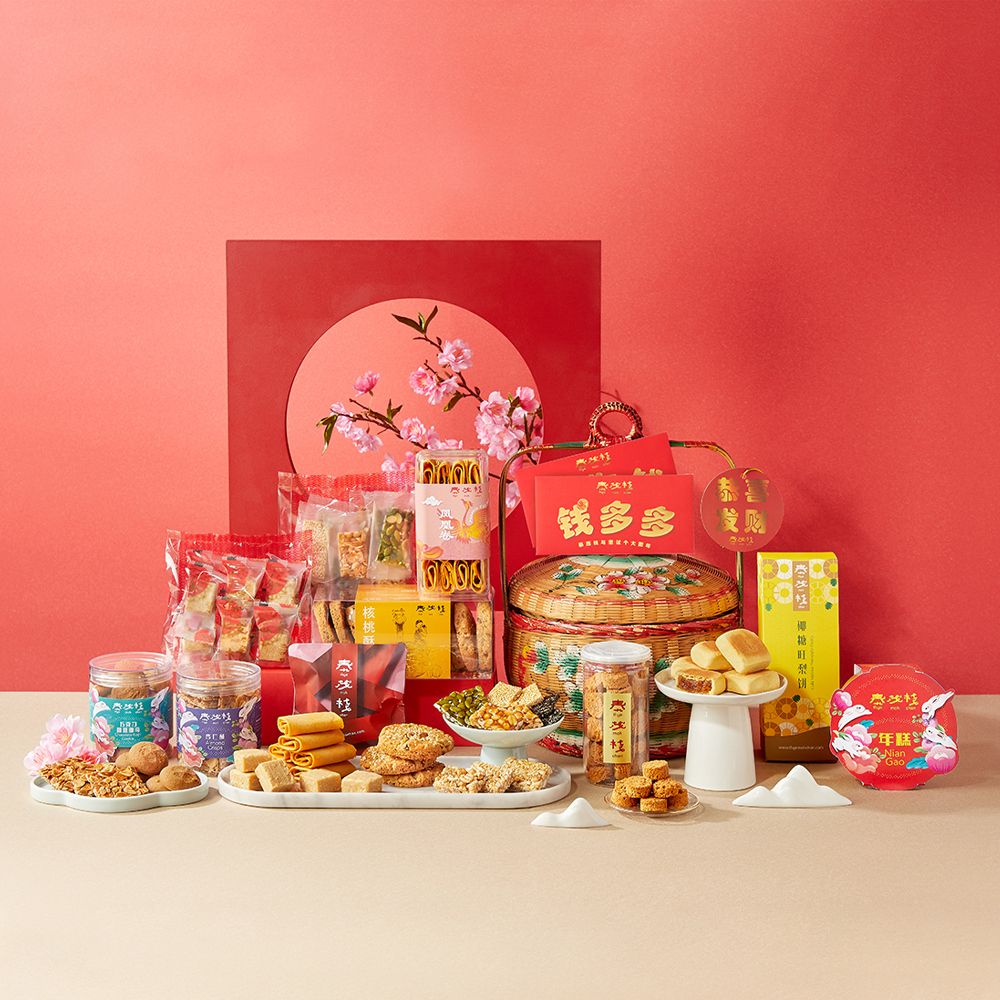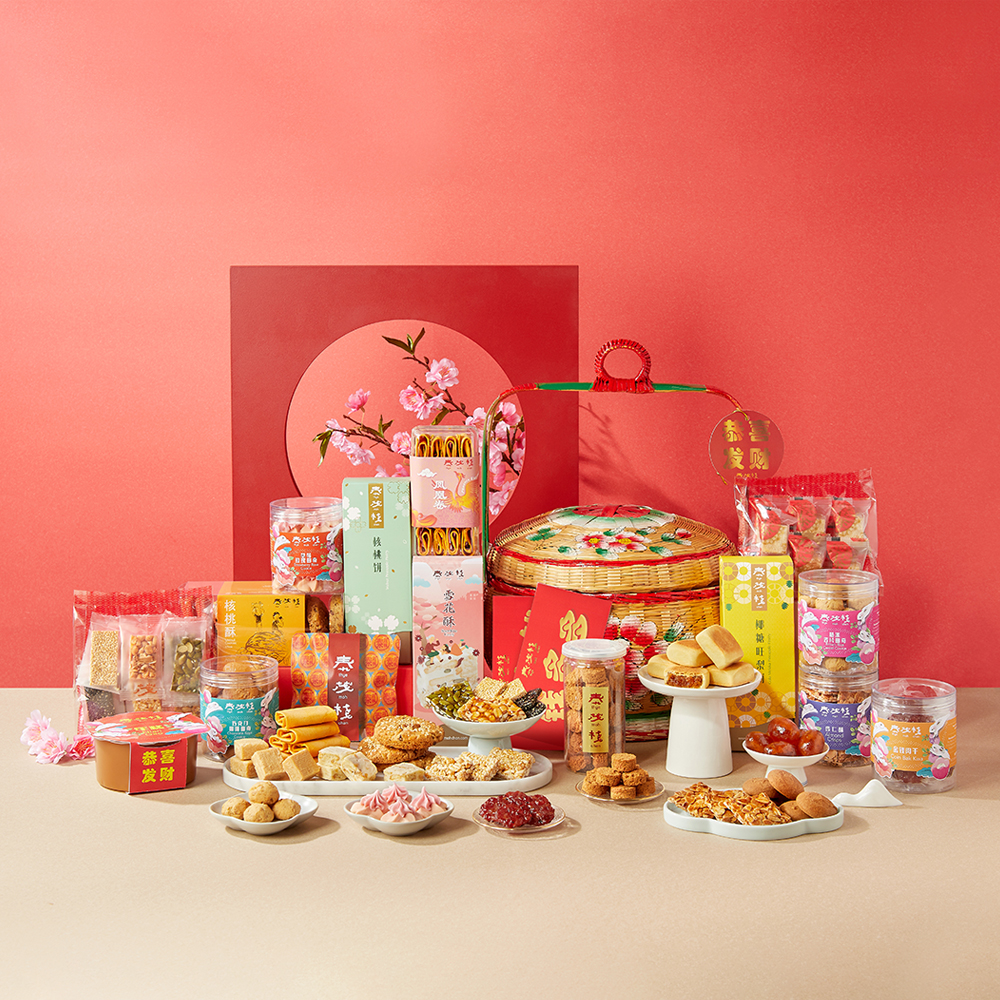 Thye Moh Chan reserves the right to substitute with another product of similar value in the event the original products are not available.