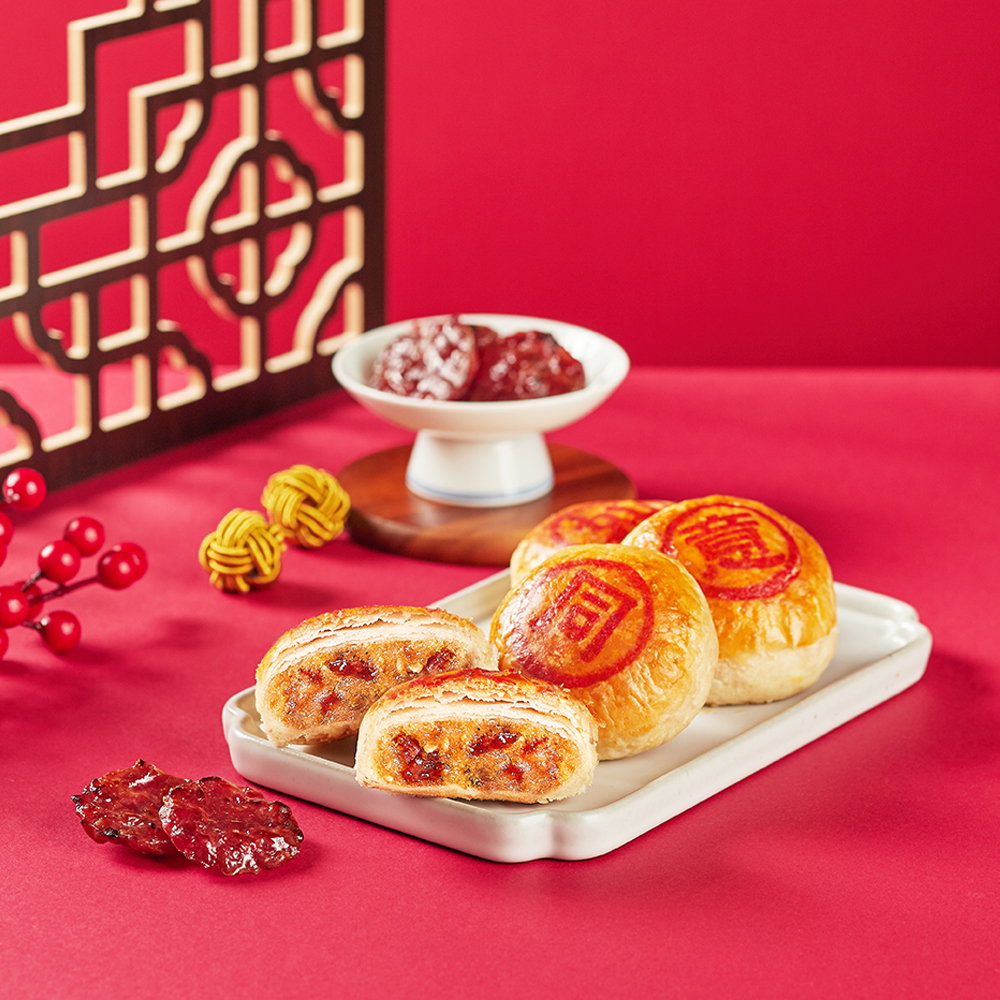 Bak Kwa Tau Sar Piah
金钱肉干饼
Savoury diced barbeque pork is added to our signature Salty Tau Sar Piah..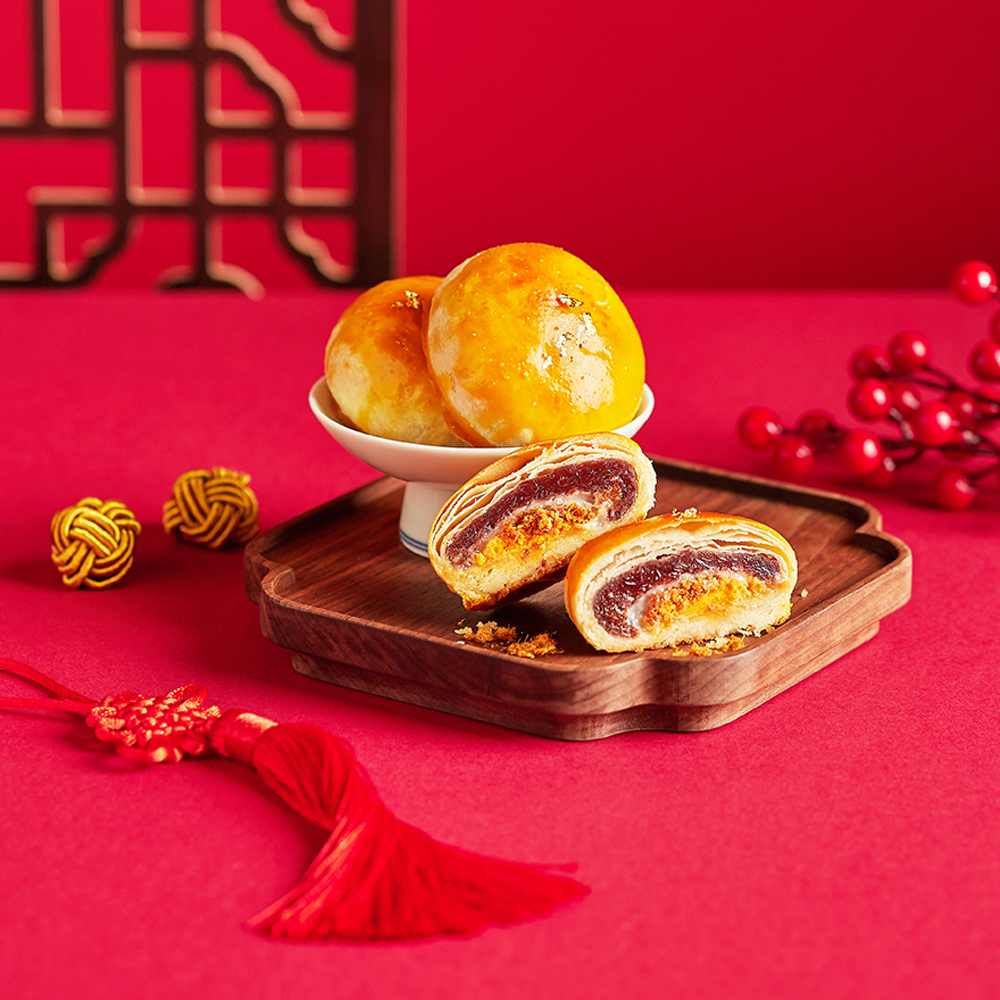 Golden Joy
四点金
Perfect combination of sweet red bean paste, chewy mochi, spicy pork floss and salted egg yolk.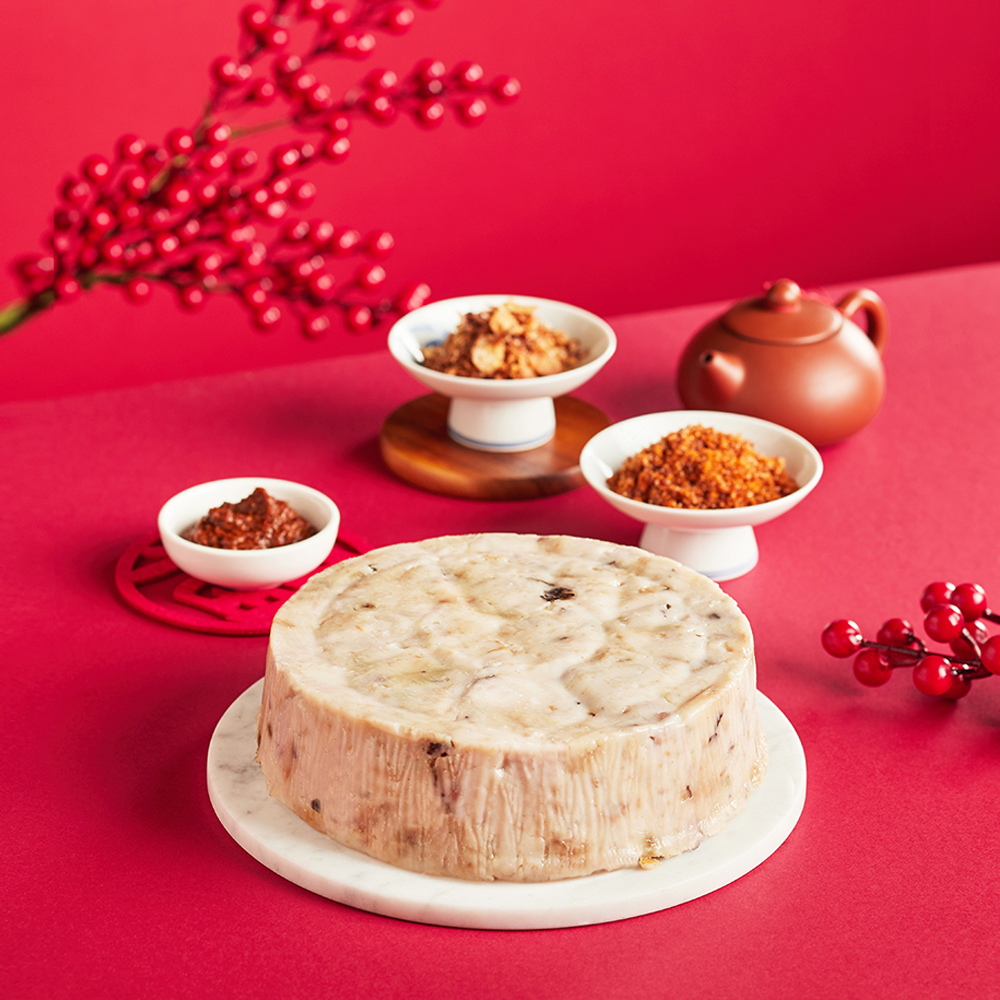 Fortune Yam
香芋贺年
The delicious Yam Cake is filled with dried shitake mushrooms, peanuts, turnip, minced pork and dried shrimps.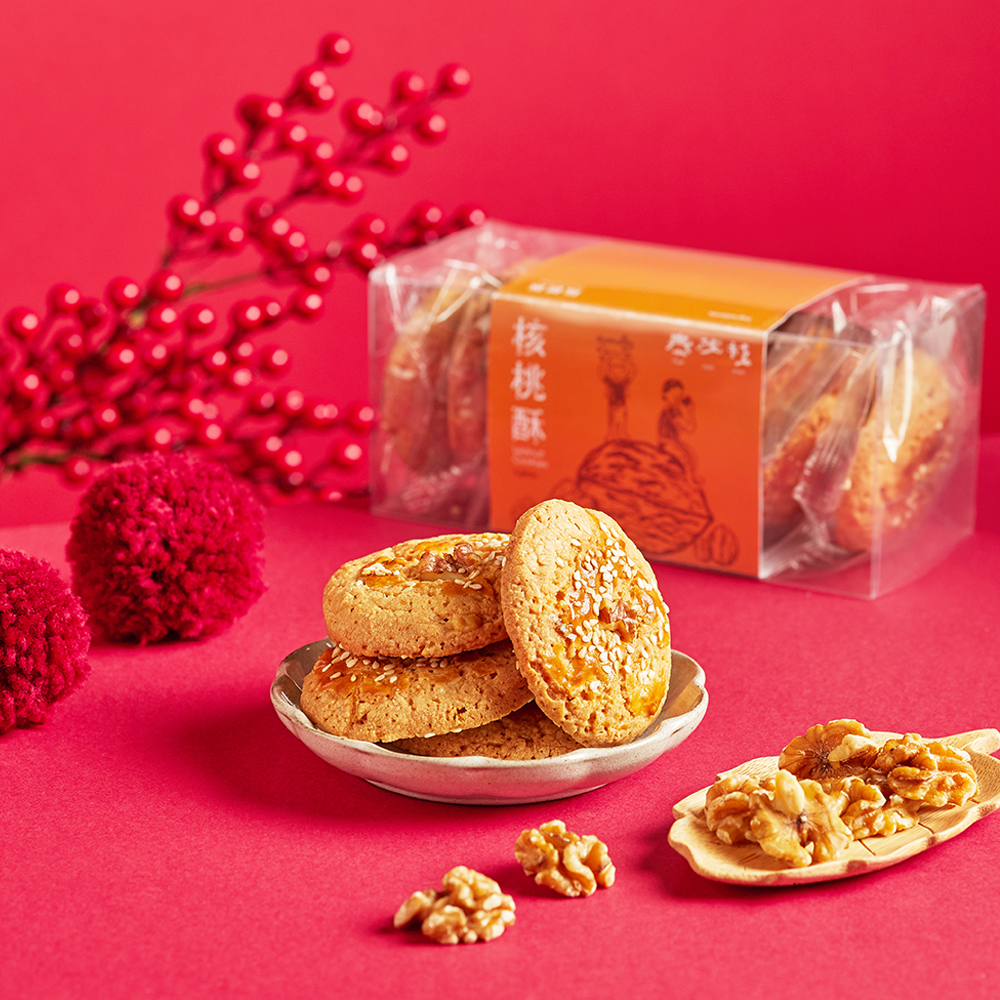 Walnut Cookie
核桃酥
Fragrant walnut cookie topped with crunchy walnut and white sesame seeds. .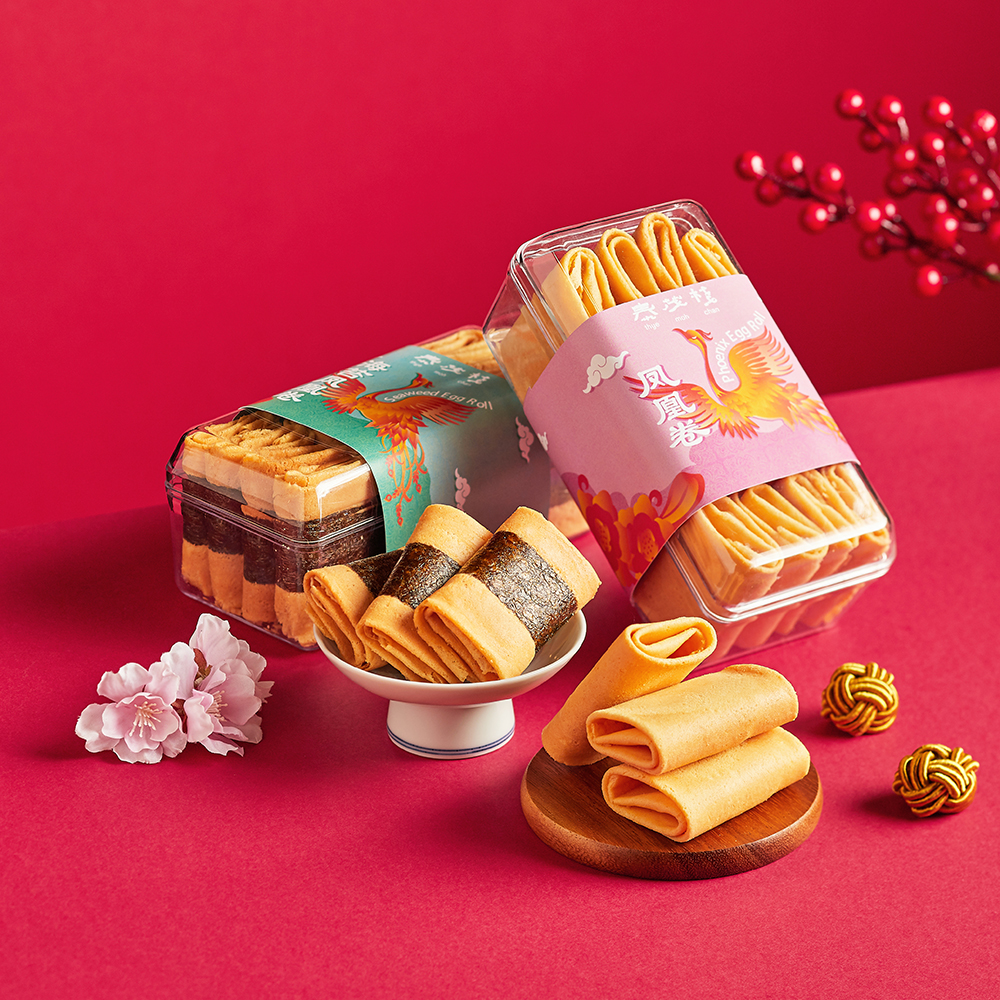 Phoenix Egg Roll /
Seaweed Egg Roll
凤凰卷 / 海苔凤凰卷
The auspicious crispy Phoenix Egg Roll is made of flour, egg and milk.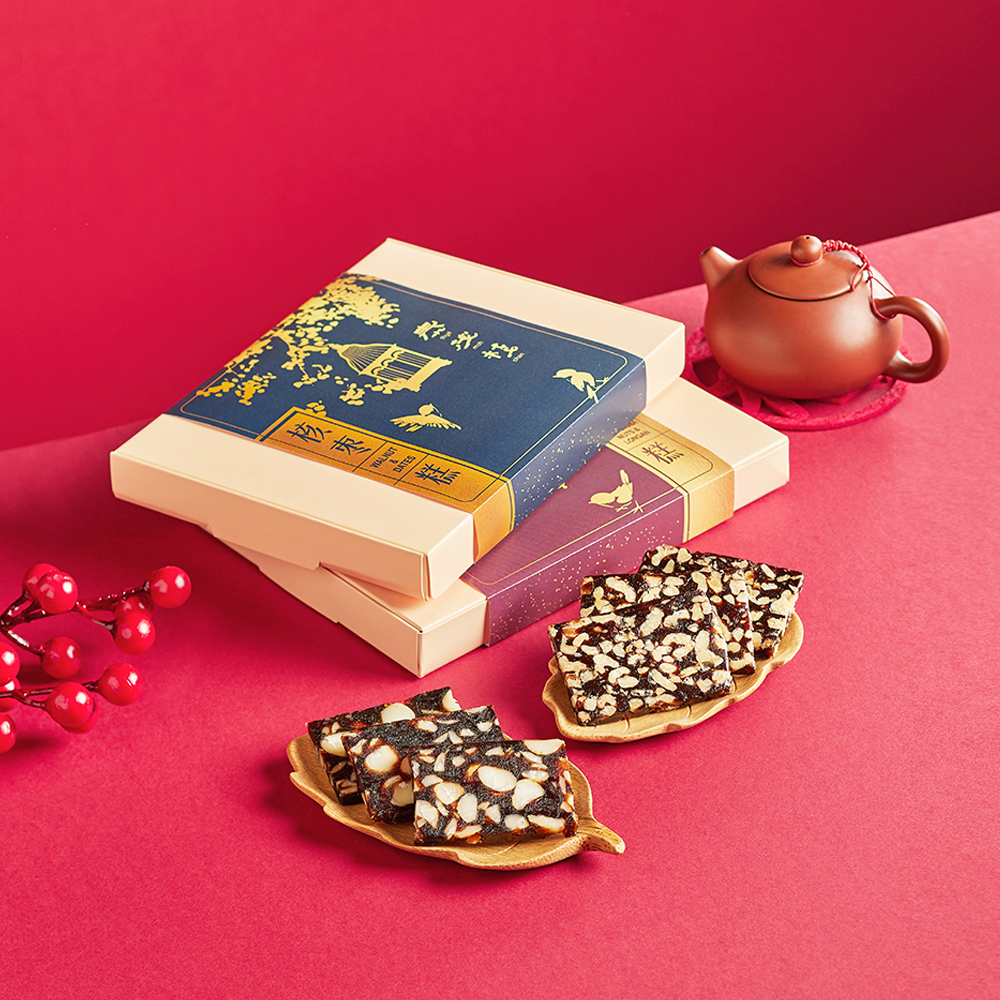 Macadamia Longan Cake /
Red Date Walnut Cake
桂圆糕 / 核枣糕
White gourd paste made with maltose and honey. Dried longan and macadamia nuts are added for the extra crunch and texture. Chewy red dates paste made with maltose and honey is packed with toasted walnuts.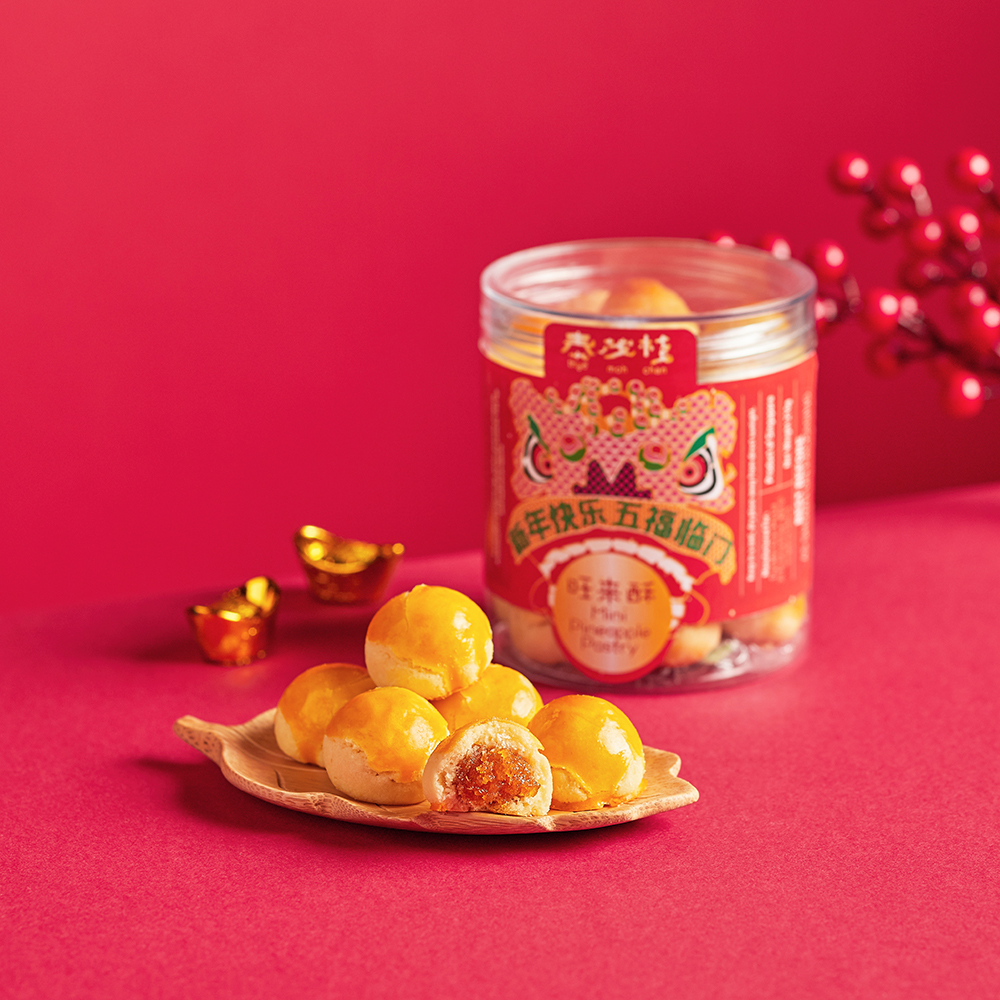 Mini Pineapple Pastry
旺来酥
The bite size golden brown pastry with gula melaka-infused premium pineapple filling is irresistibly fragrant.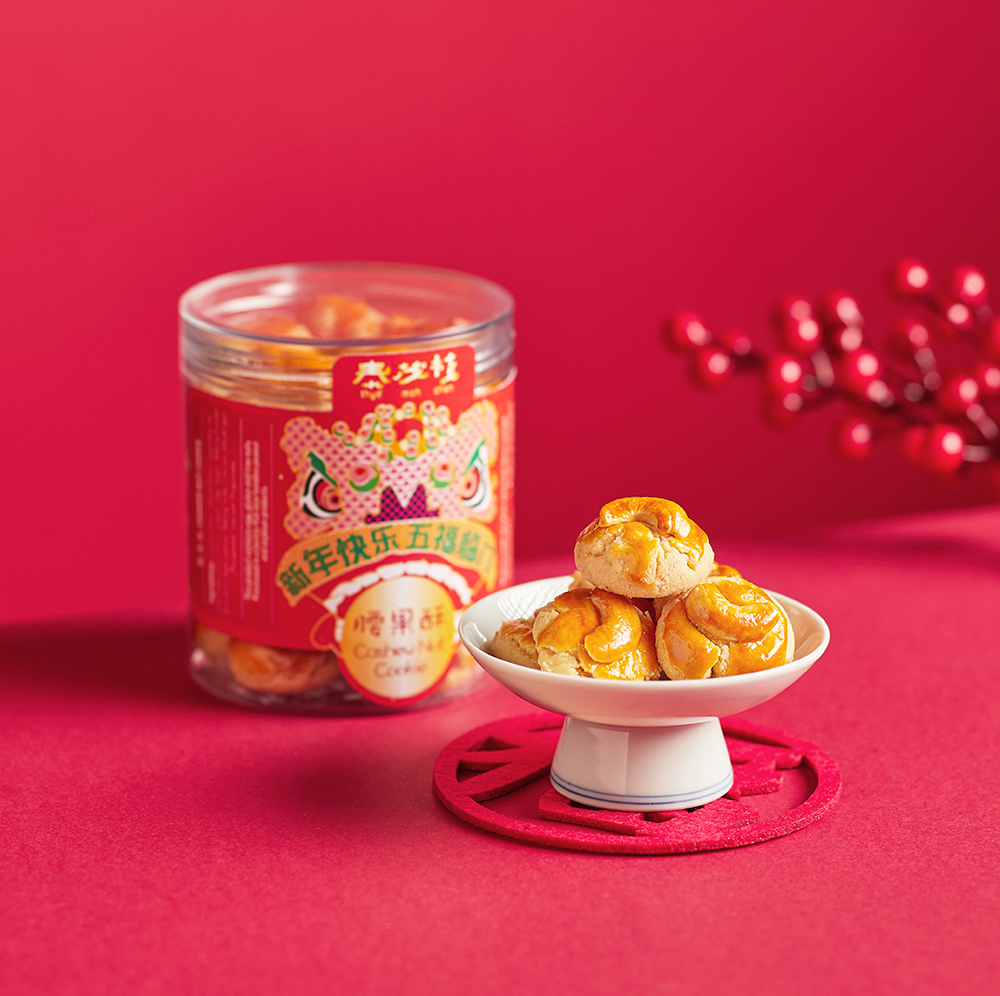 Cashew Nut Cookie
腰果酥
The crunchy cashew nut cookie is addictively yummy.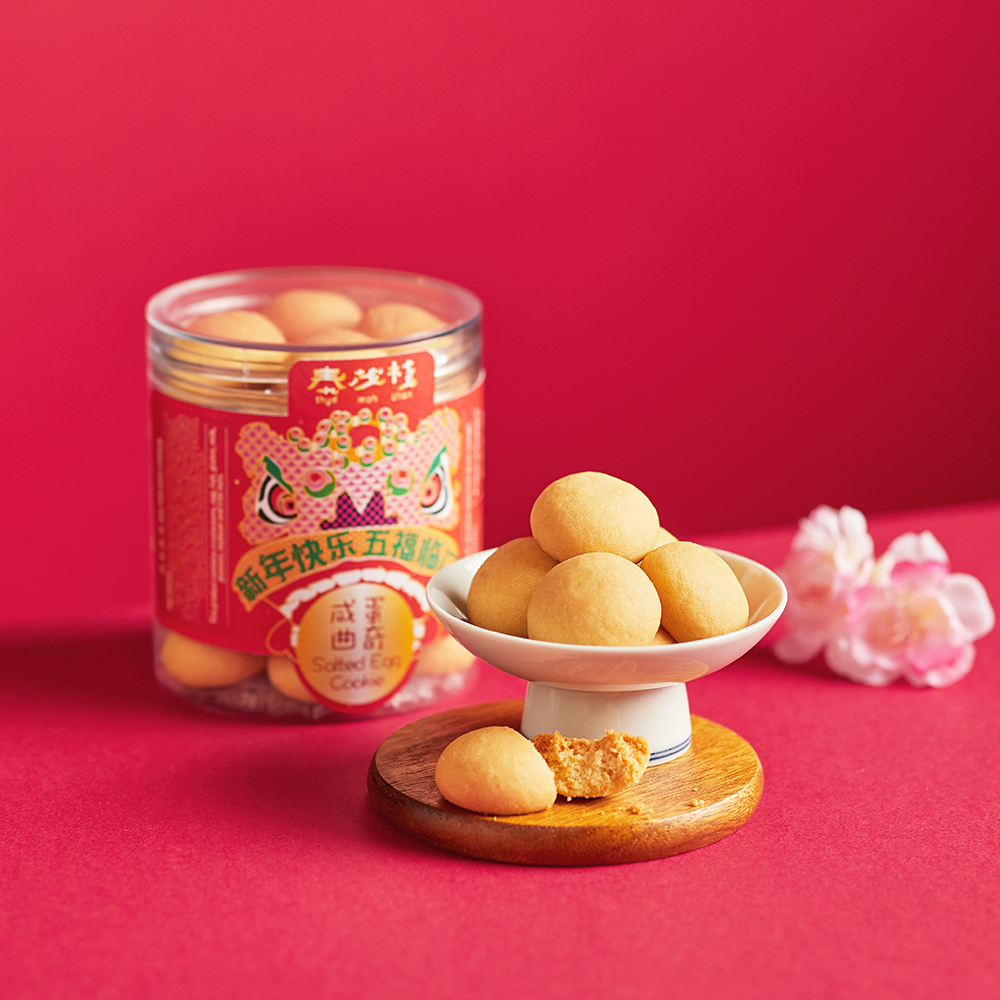 Salted Egg Cookie
咸蛋曲奇
Enjoy the goodness of salted egg in cookies that capture the perfect fusion of sweet and savoury!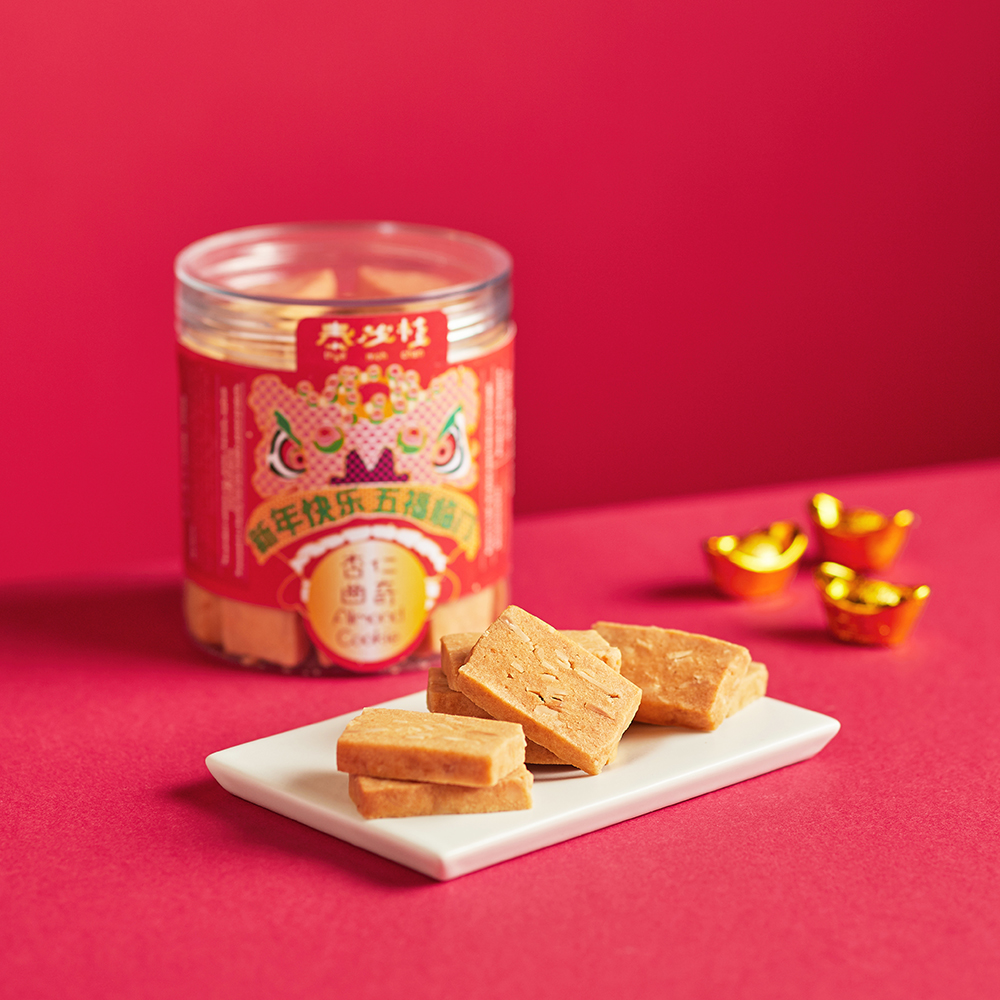 Almond Cookie
杏仁曲奇
Crunchy almonds are grounded and baked into the cookies that are worth every bite.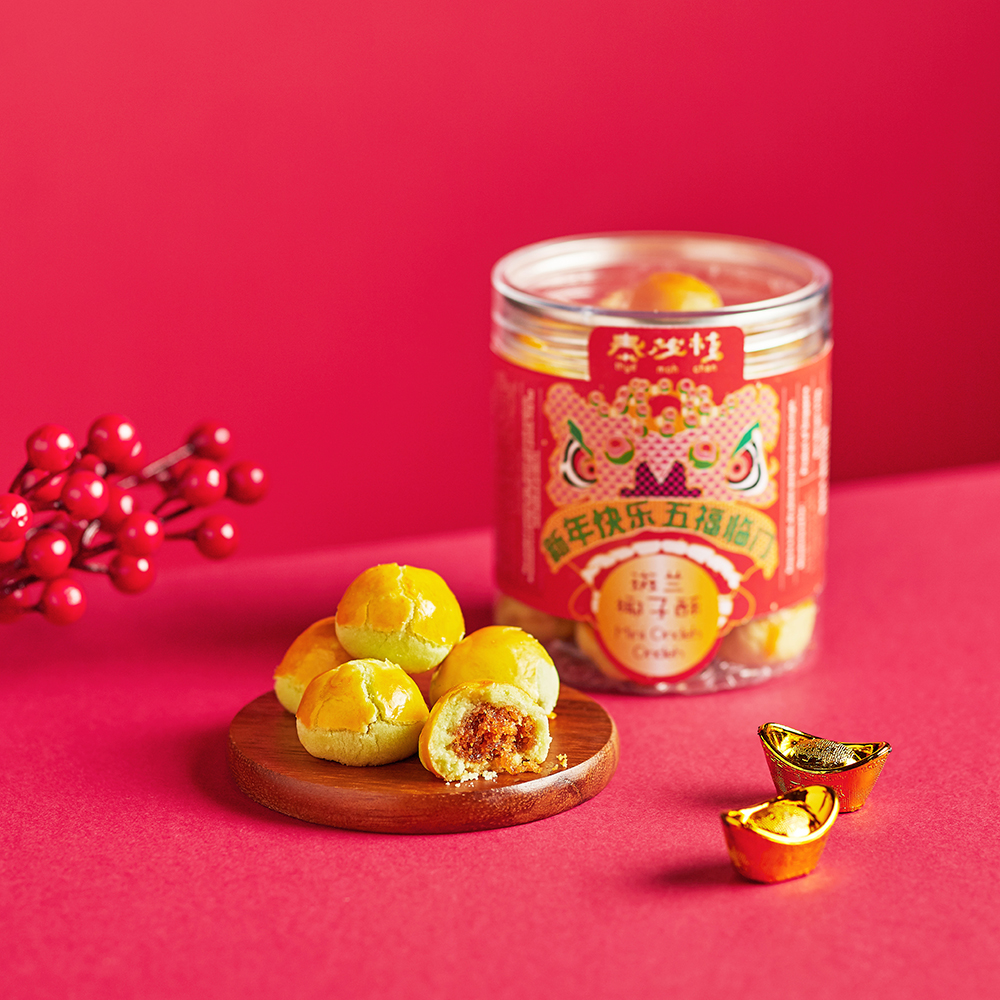 Mini Ondeh Ondeh
斑兰椰子酥
Fragrant melt-in-your-mouth tarts packed with generous Gula Melaka coconut filling.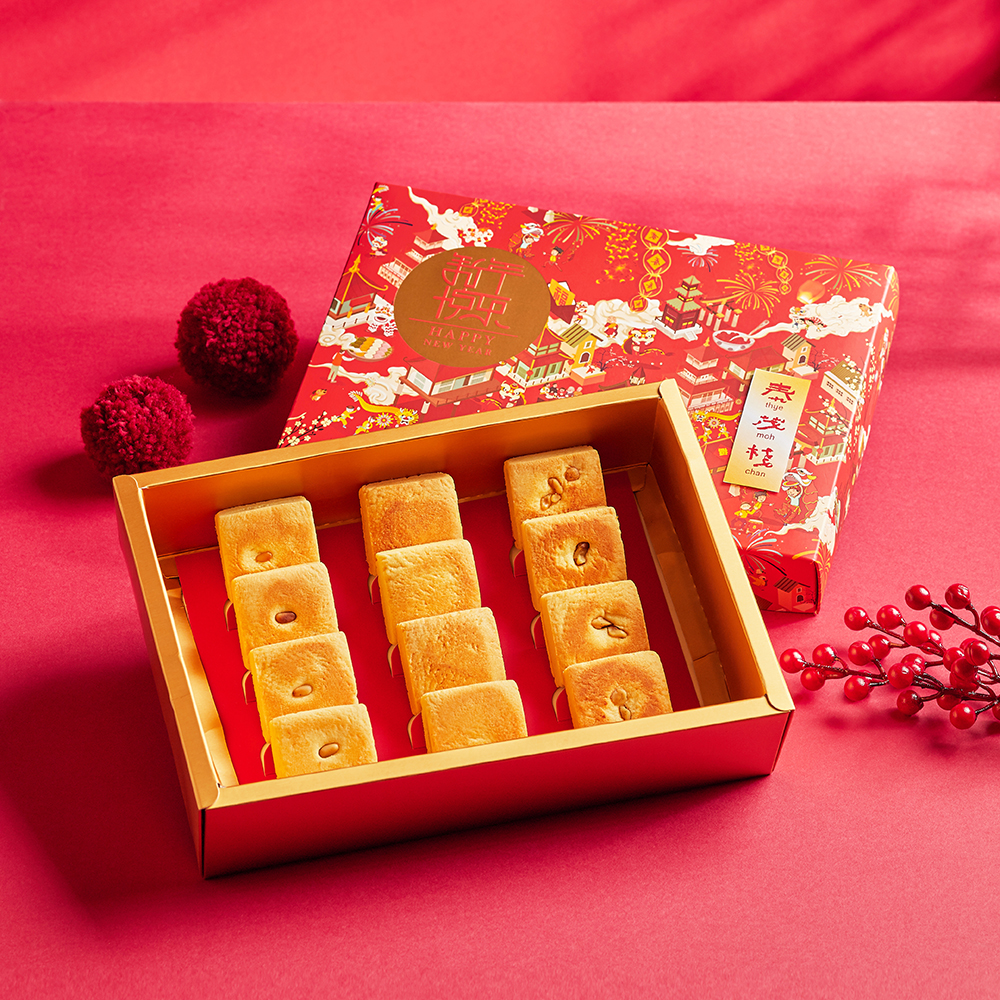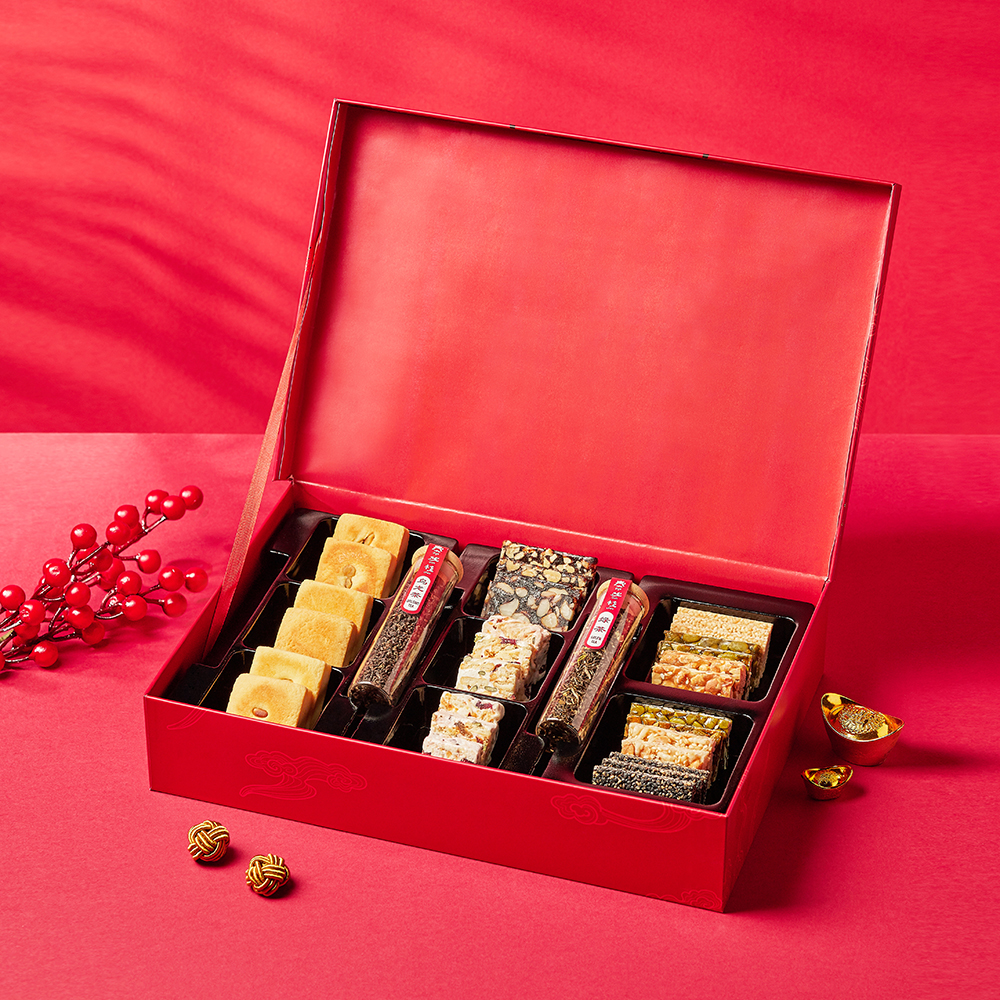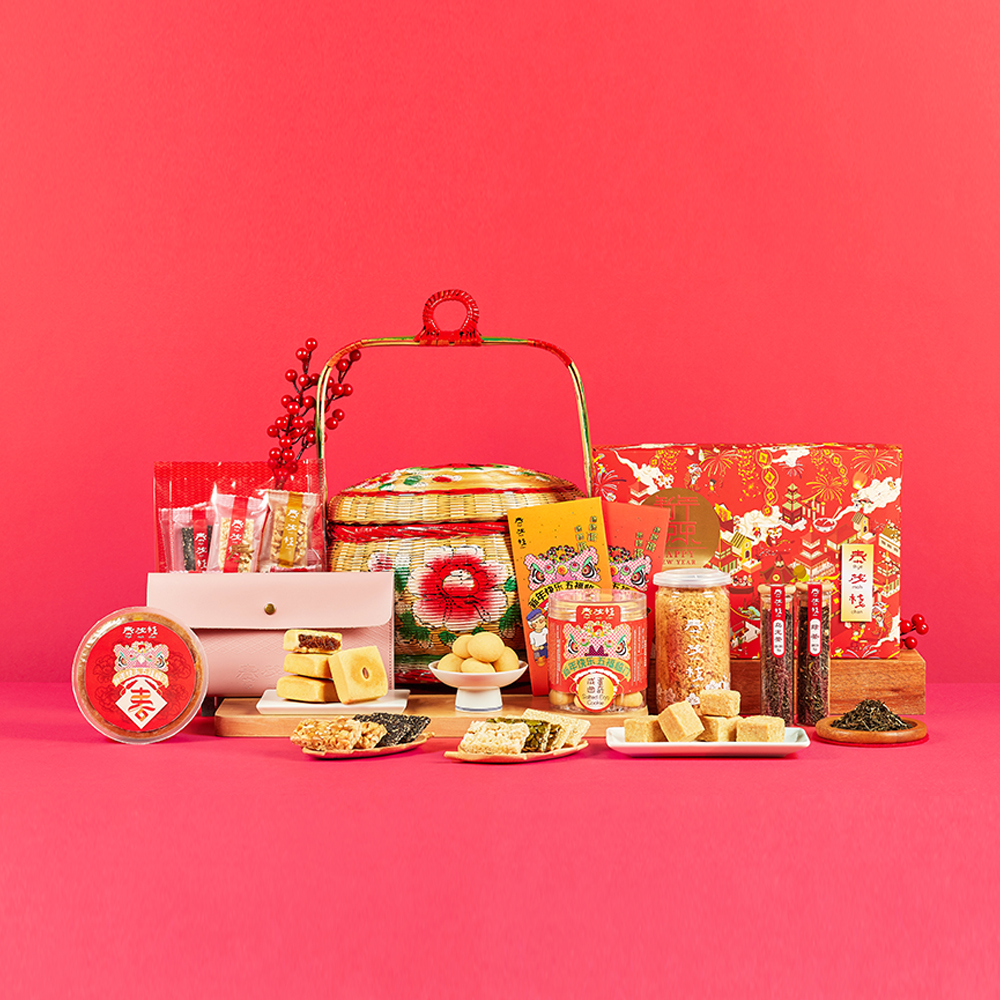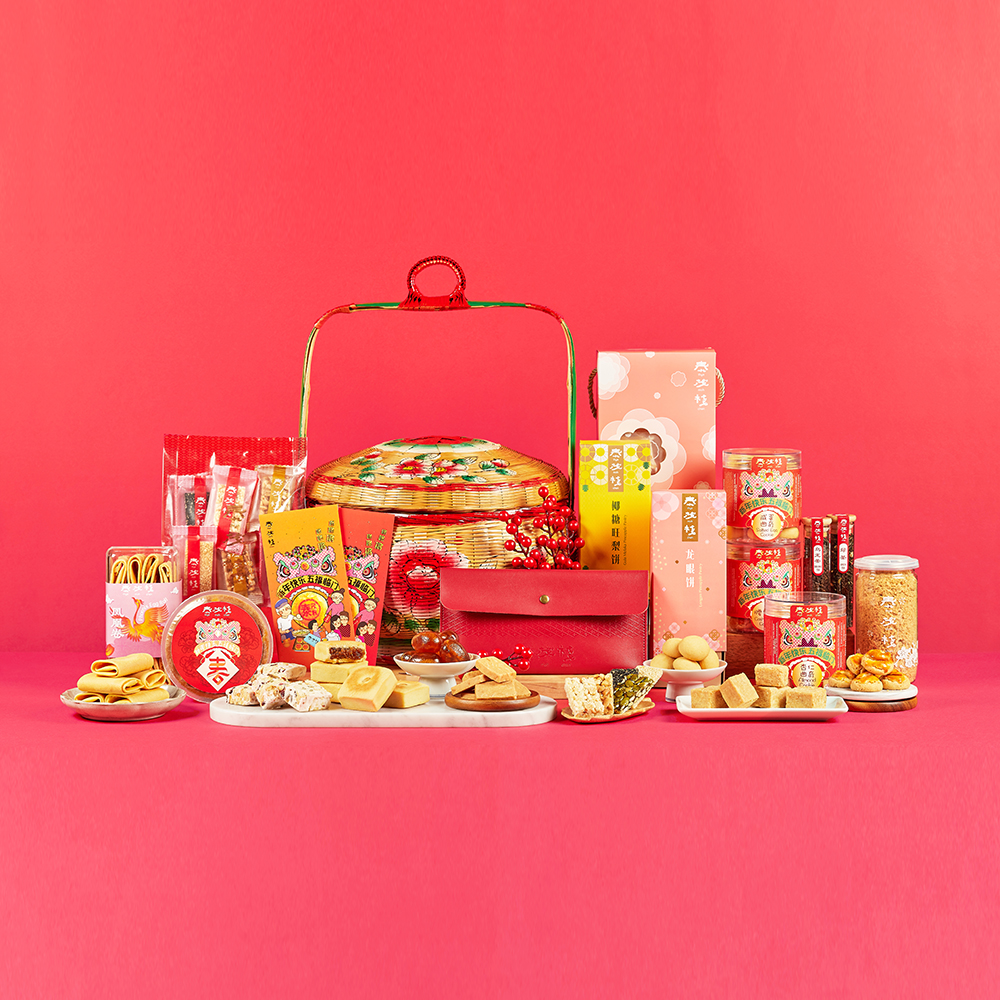 Thye Moh Chan reserves the right to substitute with another product of similar value in the event the original products are not available.